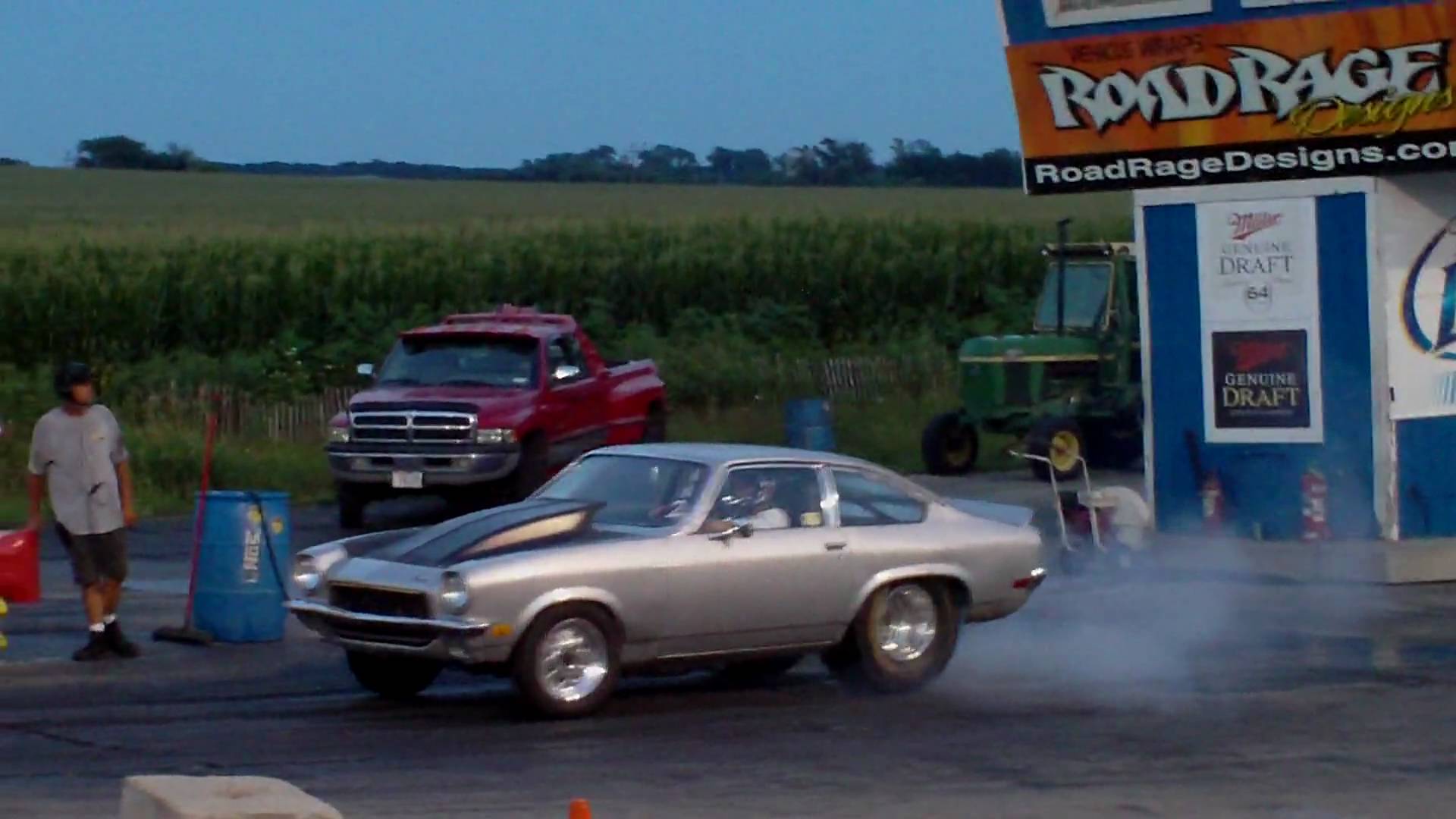 PRO STREET SMALL BLOCK 1972 CHEVY VEGA HELL OF A PASS
We can just imagine the excitement, after countless hours and days spent in the garage tweaking all the right stuff to give it the best shot at a good run, you sit there, helmet on, sweaty palms hoping for at least a clean run, telling yourself that the rest will get figured out later.
With the burnout done, the tires are at the right temperature and you move up to the lights, the yellow seems to last for hours and then it switches to green and you give it all you got, and in this case, the Vega works flawlessly and you are rewarded with a 10.55 @126 mph.
Check out this pass and how it all looked from the outside in the video bellow, of a Vega which was put together by somebody who apparently knows his stuff, because a mid-10 second pass on the first try is something that most of us would be proud of.