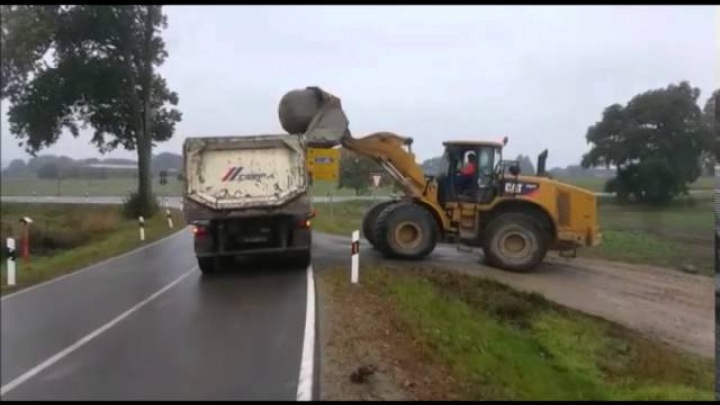 How NOT to Load Stone In The Truck!
Loading heavy stuff into trucks is never as easy as it sounds. This dump truck has no options of opening the sides of the truck so the front loader operator has no other option then to just drop that enormous rock into the truck from that height. The back pivots at the top so the back is no good option either. What they should have done is loaded some sand first which will absorb the impact and add some weight on the trailer so it won't bounce around like it did.
They probably damaged the bottom of that trailer and might have even cracked some suspension parts with that hit. Watch and learn how not to.