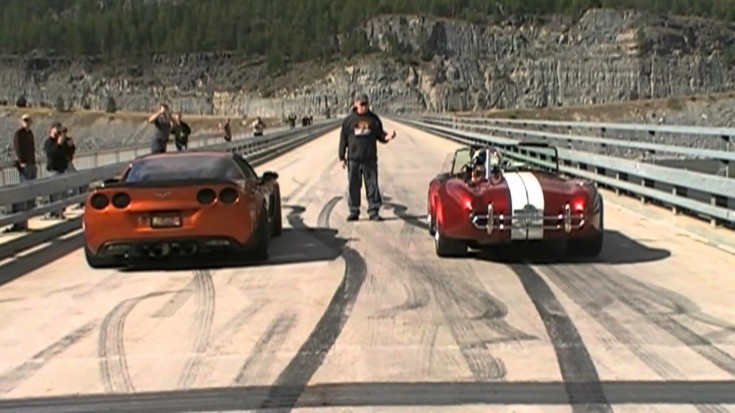 Corvette fans may skip this video – C6 Z06 vs Cobra!
Here we have one interesting drag race between a
Chevrolet Corvette C6 Z06
and
Cobra
. We don't know which one of these two cars is your favorite, but you can see who the winner of this drag race is by checking the video posted here. What do you think of the race? We want to hear your opinion about the winner of this race. Enjoy watching!
Maybe the Corvette fans will want to skip this video.