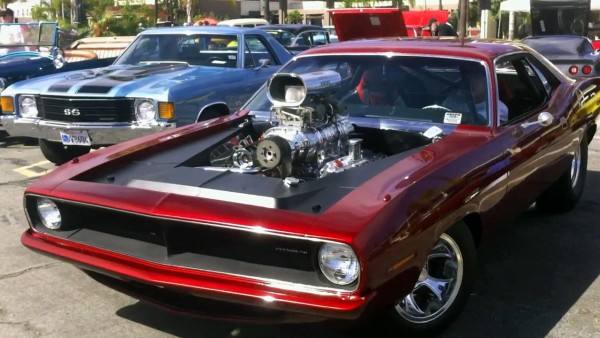 This 1970 Plymouth Barracuda With 1,000 HP Is How We Do Things In America
Behind that dashing Candy Paint there is a real monster in there. This 70's Cuda has a 10 liter Hemi King Krate V8 engine supplemented by a BDS 10-71 Blower with two 925 cfm Demon carburetors and is capable of pushing more than 1 000 horsepower. This incredible engine sends the power further back thru a Lengo ST1200 4-speed transmission towards the incredibly big rear tires. In order to stop this all this power, the owner decided on a 12 inch Wilwood brakes system that he installed in the front. Is there something more to ask for?
Check out this mighty beauty in the video, and hear her rumble.