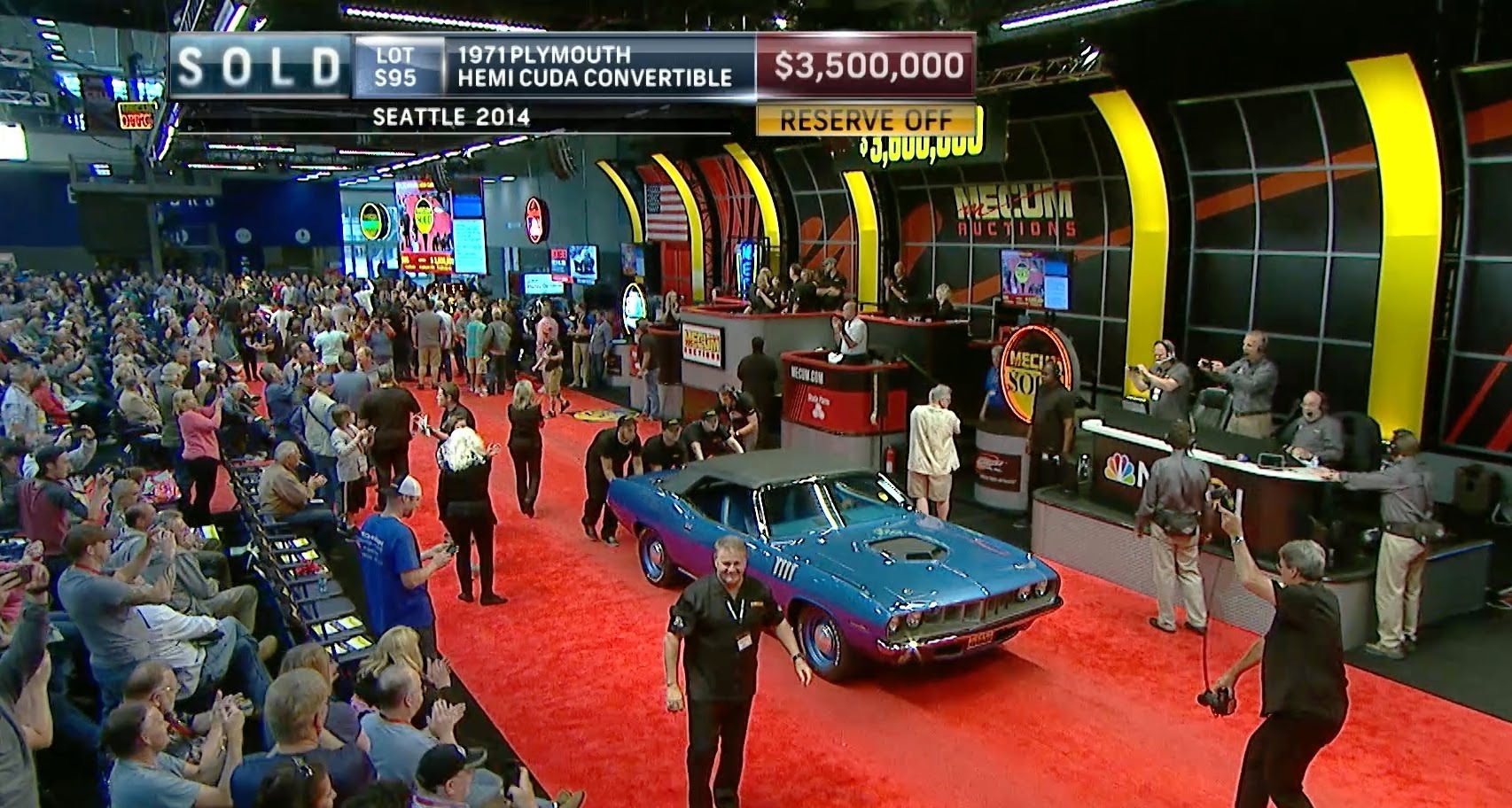 SOLD FOR $ 3.5 MILLION – 1971 Plymouth Hemi Cuda Convertible!
3,5 Million going once, 3,5 Million going twice… Sold for 3,5 Million $.
A ruthless battle was going on between 1960 and 1970 in the states. This was the battle of horsepower between the major players in the pony car world. More and more power was thrown at the rear wheels of the cars that had only one goal, be better, more powerful and faster than the one the competition had on sale. During this "Golden Era" of the muscle car, out came the 1971 Plymouth Hemi Cuda 4-speed Convertible. With an extremely limited production cycle of only 11 vehicles, this was surely to be the one of the most sought after muscle casr in the world.
Almost 45 years later, this Cuda proved it's value, by selling for 3,5 Million dollars, at the Mecum Auction block at the CenturyLink Field Event Center in Seattle.
To find out more about the details, specs history and the suspense of selling a 3,5 Million $ extremely rare vehicle, watch the 11 minute video below.