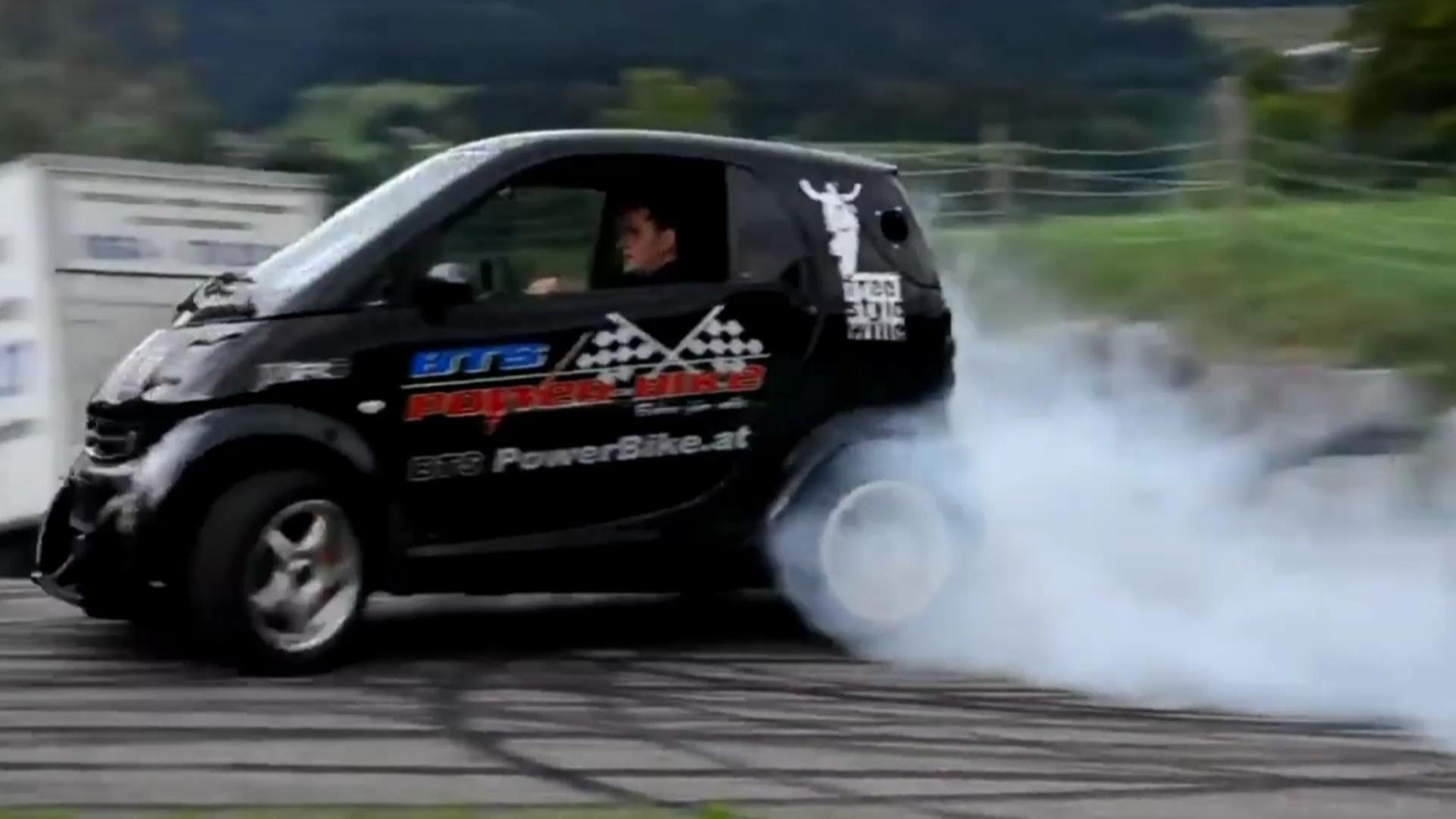 Hayabusa powered Smart car is doing some sick burnouts and doughnuts!
This is the best use of a Smart car ever!!! Besides being able to park just about anywhere the Smart car is a very light, low fuel consumption vehicle that's usually paddled around by an 600 cc engine (yes they even make an 800cc diesel).
Apparently the fun thing to do is stick a Hayabusa engine in it, and not just any Hayabusa engine, but a turbocharged one. This will transform the little environment friendly grocery getter, into a mean, huge burnout capable, doughnut loving beautiful sounding go-kart. This is probably the first time any of us will dare say "I want to ride a Smart car".
Oh and don't worry about the bike's gearbox not having reverse, just open the door and push back with your leg, or the more fun way, do a doughnut, and voilà you are facing the right way again.
Check out this tiny tire shredder.