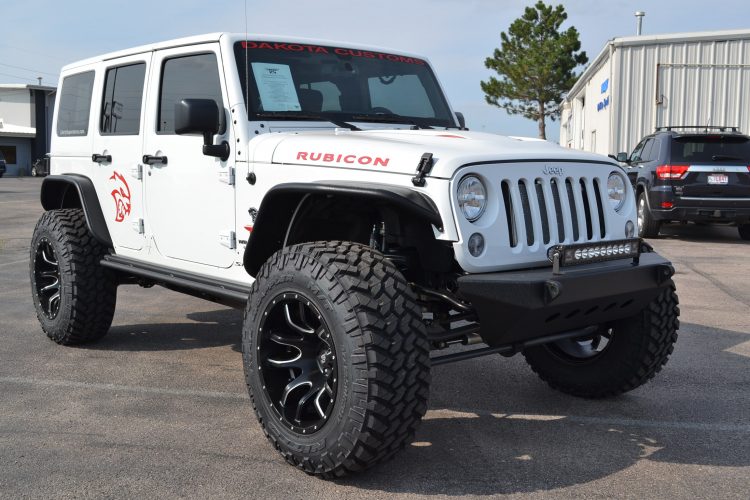 This Hellcat Jeep Wrangler Is One Scary SUV!
Have you ever driven a Jeep Wrangler off road and thought, I wonder what this Wrangler would feel like if I it was powered by a Hellcat V-8 HEMI?
Well stop wondering and start looking into selling your kidneys or other unnecessary body parts, since Dakota Customs have taken the 6.2 liter 707 horsepower heart out of a Dodge Charger Hellcat and wedged it under a hood of a Jeep Wrangler.
This thing has so much power it will smoke the whole line-up of extremely powerful SUVs like Mercedes-AMG G 63, X5-X6 M, Porsche Cayenne Turbo-S and the Land Rover Range Rover Sport SVR, so this might justify the insane price tag of nearly a quarter million dollars, or $240,000 to be exact.
The ever-present whine of the supercharger, will make sure that the left lane will be empty as soon as you hit the gas, since its menacing scream will warn all the cars ahead of you to get out of the way.
Check out the video on which this thing is literally plowing the field with all that power while the supercharger is screaming at the nearby trees.