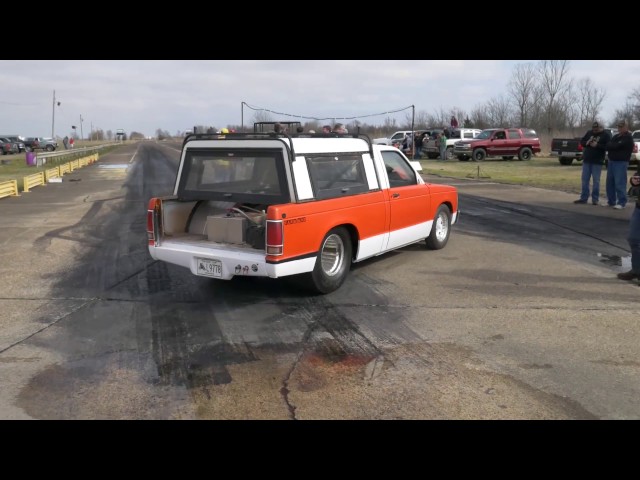 Say Hello to the Farm Mod… Built by High School Kids!
We don't usually feature a "feel good" story but this one honestly touched us so we just had to share it with you, the main reason that this one is close to heart is the fact that this awesome drag racing built vehicle was made by high school kids.
They say teach your kids to love muscle cars and they will never have money for drugs, and boy is that right, since we've been there, spending every penny we got on modifying muscle cars more and more, throwing our hard-earned cash into what some have told us is a bottomless pit, because there is always something else you can spend your money on in the chase for that half a second or less.
Today we show you the nitrous infused Chevrolet S10 AKA "Farm Mod" which has huge resemblance to the popular Farmtruck, and the best part is, the whole project is done by high school kids which tells us, there is nothing that should worry us about the future of muscle cars in this country.
Check out this video of the amazing effort that resulted in a machine which can pull wheelies and make awesome runs down the strip.