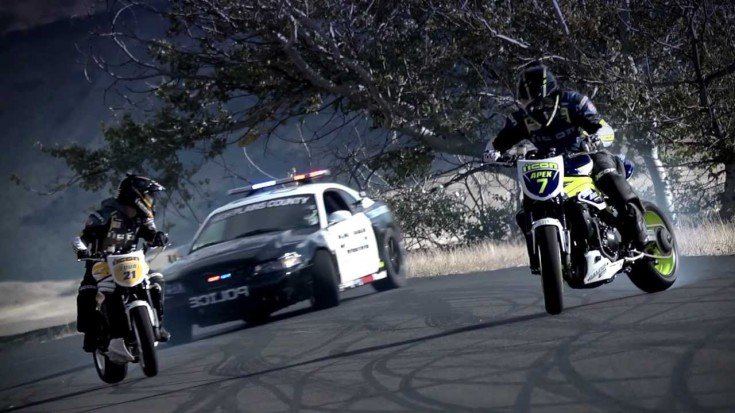 The police chase bikes – amazing drifting and perfect scenes!
What can be more amazing than seeing a wonderful police giving riders no edge?
The police in this video
knows how to burn the rubber as it does amazing drifts catching up with two bike riders even in a crazy winding road. The scenes in the video are so perfectly angled and caught too. Watch the video to see these incredible drifting. We are sure that you will enjoy watching it. Please, share this video with your friends and share your opinion with us. These guys are really amazing. Enjoy!