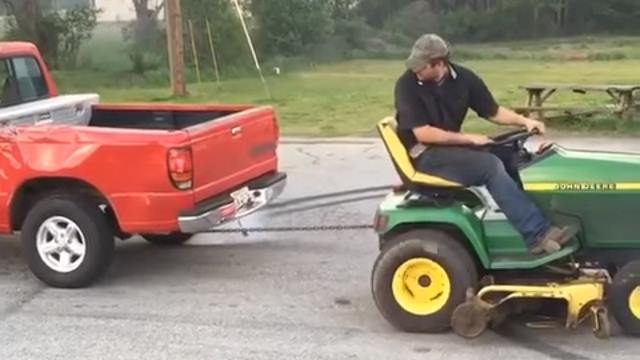 FORD PICKUP VS JOHN DEERE LAWN TRACTOR!
The mechanized "game" tug-of-war is getting more and more popular. And while for most of the time the main weapons in this head to head battle are power and weight, these cannot be counted as the deciding factors. We have seen many lighter and less powerful vehicles win the war just because of better differentials better tires lower gearing or many different reasons.
The battle today looks like a David VS Goliath match and in all honesty that's what it is. Although the small Ford Pickup is one of the smallest and least powerful pickups, the lawnmower that is pitted against is truly out of its league.
Watch the race and tell us is this the result you were honestly expecting or did it surprise you like it did us?