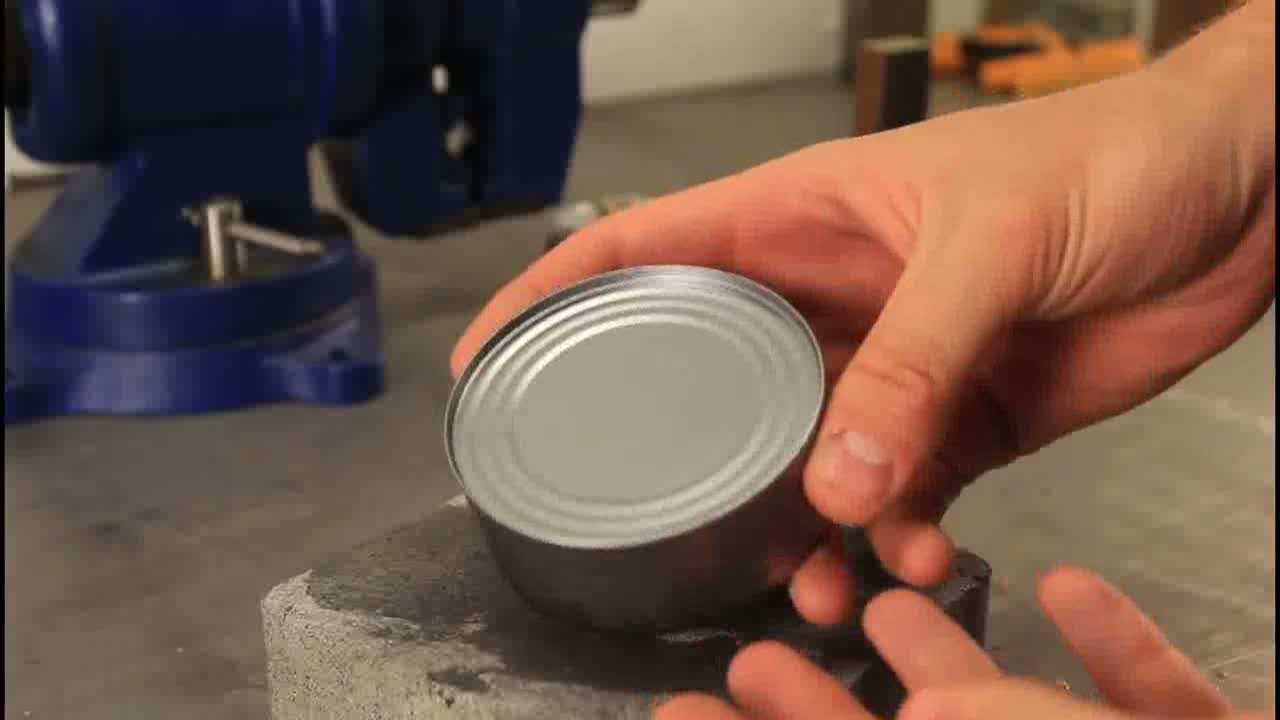 How to Open a Can without Can Opener – Zombie Survival Tip!
It seems that in one way or another more and more people are preparing for a zombie apocalypse one way or another, some are amassing an arsenal of weapons and some are building bunkers able to withstand all sorts of attacks.
The guys from the mega popular YouTube channel named CrazyRussianHackers are here with their own post-apocalyptic survival guide and today it teaches you how to open a can of tuna (or basically any kind of can for that matter) without the necessary can opener, and it's easier than what you have in mind.
It turns out their simple way of getting to your food in the absence of a can opener is rubbing the top of the lid from a concrete block and then just press and pop the lid open.
No wander this video has almost 40 million views, this is a real usable life hack.
Just in case you are stuck inside and cannot get out before the zombies rush you, we present you with the second way which includes a Chef's Knife, and some smooth motion.
And the third and last way to get to the canned goods is actually using a spoon which we know sounds impossible, but it turns out this works also.
Watch the video and remember we got you covered in any scenario.