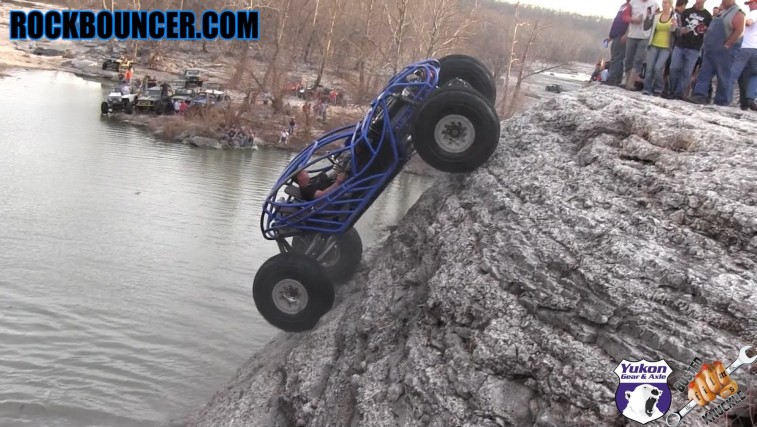 Bobby Tanner climbing on a vertical hill.
Bobby Tanner together with his Coleworx Screaming Blue Buggy does really crazy things. He tried to conquer one almost vertical wall. It is really awesome to see how he attempts to reach the peak of the hill with wet tires.
If someone else was in his place, he would quit at the moment when the water touches the tires, but he continued with his attempts to reach the top of the hill. Bobby is very lucky guy that his buggy didn't flip over backwards, landing in the lake. Check out the video to see how this crazy man climbs the hill with his Blue Buggy.