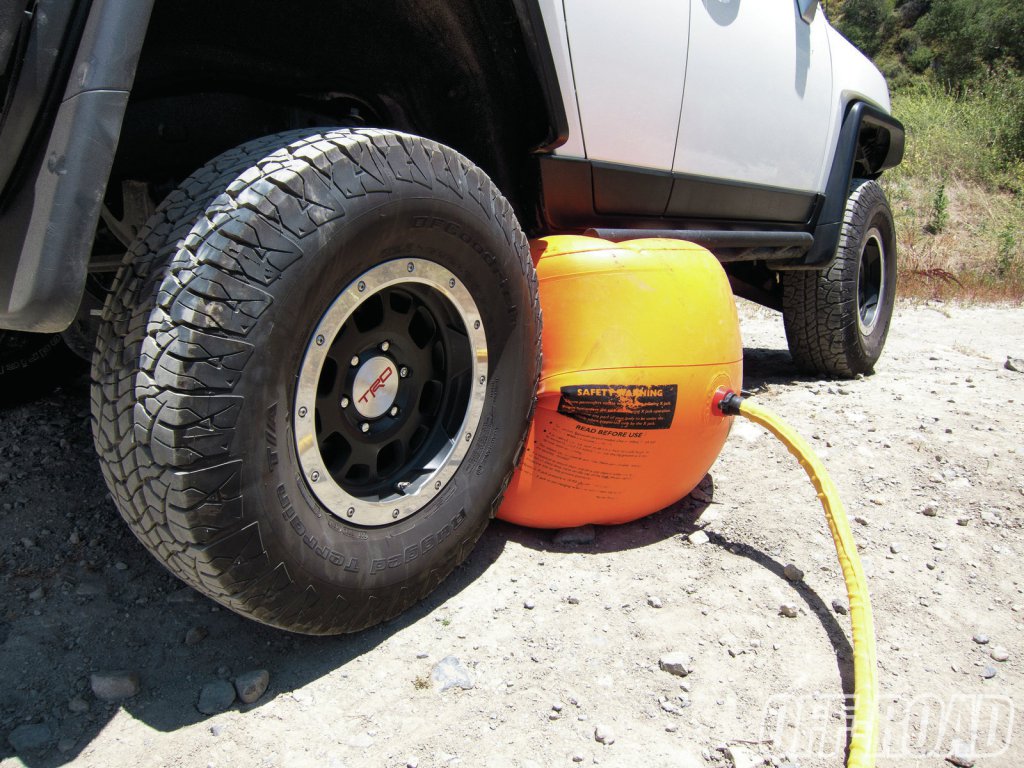 The Exhaust Jack Is the Perfect Emergency Took to Change a Tire on the Fly!
Unless you got your driver's license "yesterday" chances are you have had to change a tire in the middle of the road at some given time.
This included fiddling with the jack, trying to find the perfect location to place it on the bottom of the car, or risk damaging the vehicle, and sometimes, you would actually have to take plastic covers off in order to place the jack properly.
If on the other hand you have performed this operation off the road, then you will appreciate this product even more. You surely remember that placing the jack on uneven or muddy surfaces creates additional problems.
Now it seems to be a perfect solution to your problems, since this air bag, that inflates by the power of the exhaust, overcomes all obstacles.
Watch the video and see how this amazing device works.