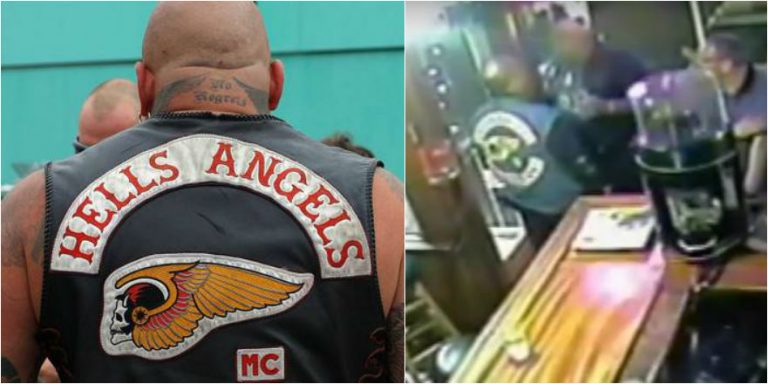 HELLS ANGEL CONFRONTS FORMER PRO BOXER IN BAR – BRAWL ERUPTS!!!
We have all heard of the biker gang called Hells Angels, but let's be honest, for the most part we have not been hearing good things about them and they are by any measure one of the most well-known and probably the most feared biker club in the states, and even worldwide.
This time however it is a different side of this club's members that we are about to see, apparently, there has been some rivalry prior to this incident since, there is not too much, if any provocation on this vide.
The guys shake hands one second, give each other a stare, and then a brawl erupts in which the Hells Angels member named John Remington gets the short end of the stick.
According to the information available, the opposing biker is Carl Justice Nordstrom, and probably the most important thing about him is his former career as a professional boxer, during which he managed to accumulate 8 wins by knockout.
Check out the video as Nordstrom gets another knockout but instead of the ring, this time he is at a bar, against one of the most feared biker clubs.