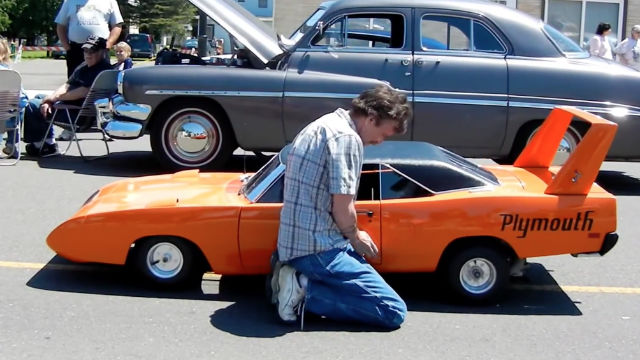 It looks like the real car! Watch this 1/2 scale 1970 Plymouth Superbird GoKart.
Just look at this amazing customized handmade small replica of the 1970
Plymouth
Superbird. With that fiberglass body placed on the go kart chassis, this small car looks really the same like the real, only half the size. It runs at 9ft long with an 8 HP Briggs and Stratton engine. This small car maybe can't go as fast as the original model, but it packs a punch still. Watch this amazing car in the video here.