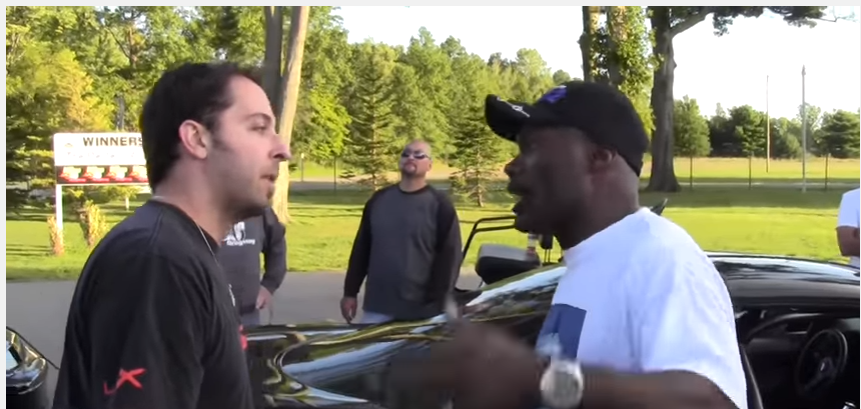 Two Guys Get into a Fight at The Drag Strip… Too Much Ego!
Is it a street car is it a race car, who cares just race and see who's got what and settle this on the track like real racers!
That's what somebody should have told these two loudmouths, instead they almost get in a fight over car performance. Isn't car performance something that should be measured on the track, and even if it is a race car, and you don't have a race car, try it, don't bet too much money and try it, racing is fun and that should be the first thing that comes to your mind, winning should be second, I understand that these guys are in a different state of mind, they are here to make money but don't they remember the days when the raced somebody just for the fun of it? The days when you knew you are shooting way above your class but still had fun racing?
We hope they come to their senses and just race and have fun, it shouldn't always be about the money, you should have fun racing.
In the meantime check out how too much ego and some talking smack escalated to dumb levels.