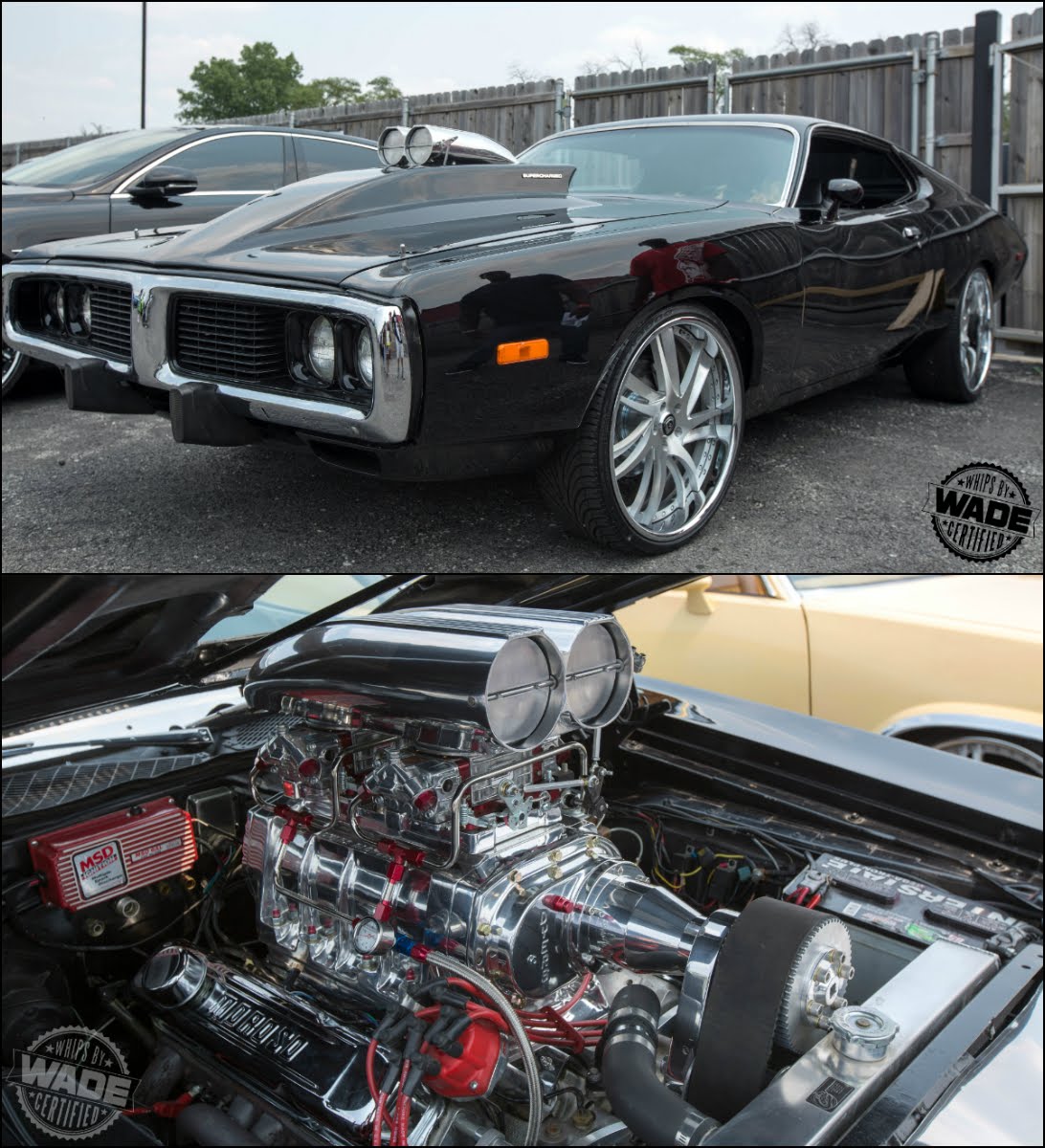 You're Gonna Love Or Hate This Supercharged Dodge Charger!
There is no in-between on this car. Standing on 20 inch rims at the front, and on 22's at the back, this is a car that did not make any compromise. Poking out of the hood of this 1973
Dodge Charger
is a supercharged V8. The body is very clean, there are slotted discs and even the color suits it nice, but for most of us the wheels are going to be the make or brake point.
Like it or hate it tell us what you think.