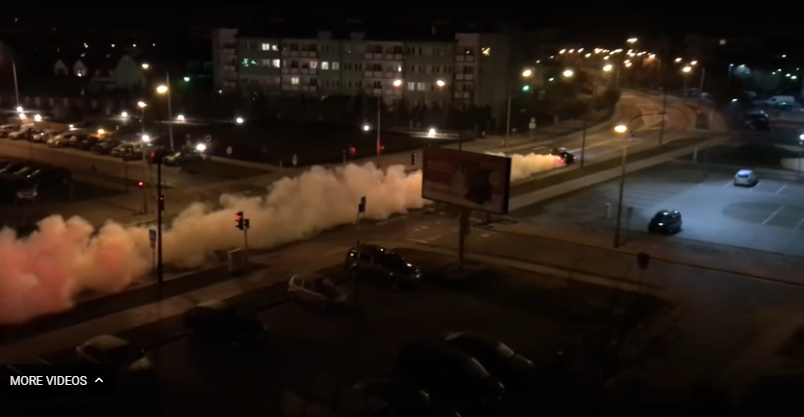 Hellcat Rips Through All 7 Gears During a Burnout!
We have told you many things about the Dodge Hellcat but one thing that we have repeated ever since it first came out is the fact that this thing can get rid of tire thread at any speed in any gear and we now definitely have the video that will prove us right.
By the number hatchback cars parked nearby we have to say that this is somewhere in Europe, and because of the sheer fact that there is not a huge number of Hellcats roaming the streets there, we can understand that this uploaded did not tell us the location that this insane burnout has been filmed.
The muscle car, sounds amazing as it rips thru the gears with the exhaust note echoing in the sleeping city which will wake up to a rubbery signature from the American Muscle car.
Check out this amazing video bellow of one of what is probably one of the greatest burnouts performed in European traffic.