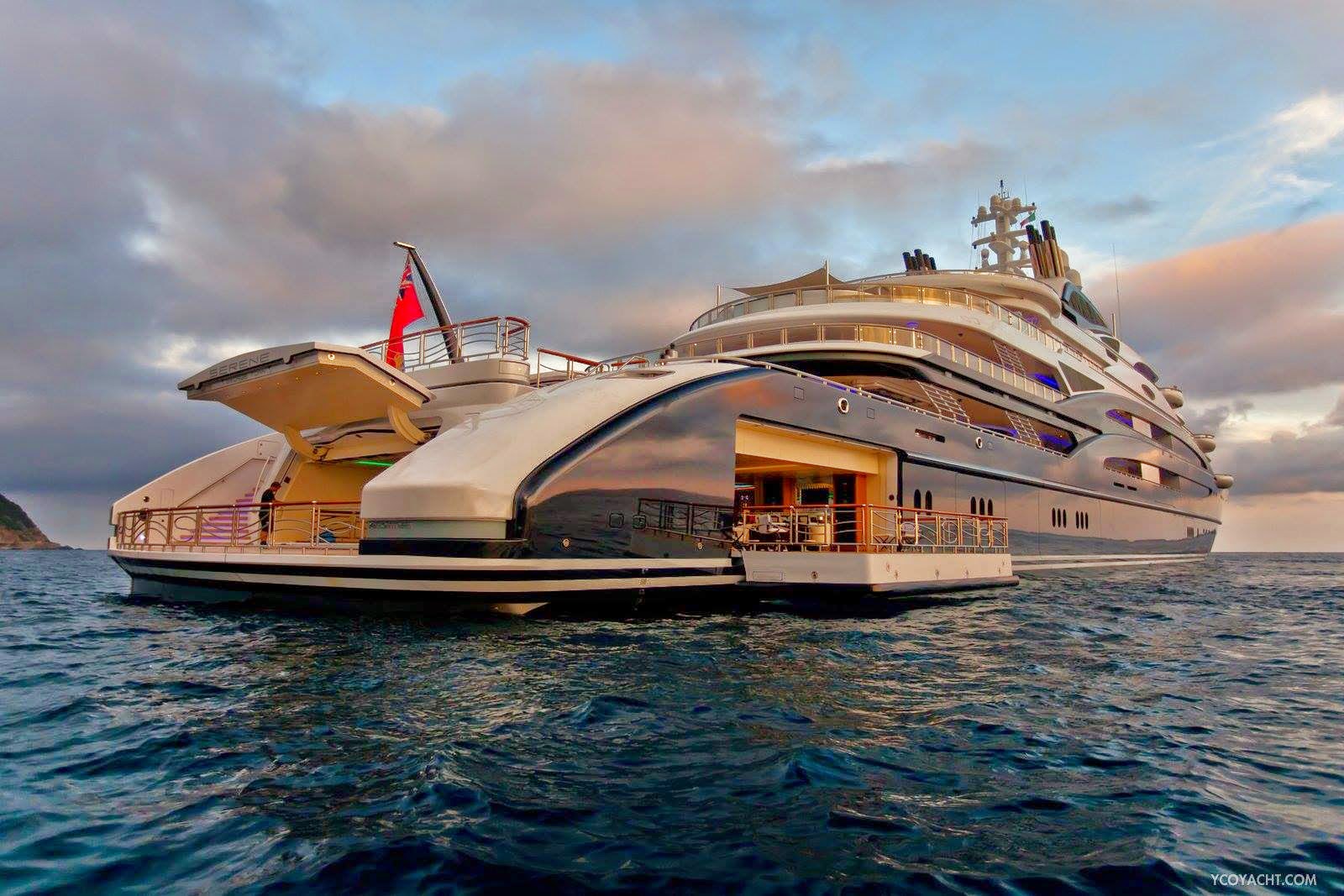 This is the biggest private Superyacht every built – Meet the luxurious 134 meter FINCANTIERI SERENE!
We recommend you to lay back on the chair and imagine yourself at the open sea with a glass of wine and a $330.000.000 yacht! Maybe this sounds impossible to you, but it is a real thing for Yuri Scheffler! He is a Russian Vodka Tycoon, if you haven't heard of him before, and he knows how to enjoy the life. The yacht is named Fincantieri Serene and is one of the largest superyachts in the world.
The yacht is built by the Italian shipyard Fincantieri and it took 4 years of building. This yacht has a beam of 61 feet and is 440 feet long. The Fincantieri Serene has a total capacity of 24 persons that are able to enjoy the inside swimming pool and also all of the other luxury stuffs. But, that is not all. This thing can be used like a storage for a large submarine, and also it can be used like a platform for 2 helicopters! Can you believe this! The decks are decorated with the very best, including outdoor sitting areas, spas, and many other things, and also is clearly modern. Check out the video to see this amazing luxurious yacht!