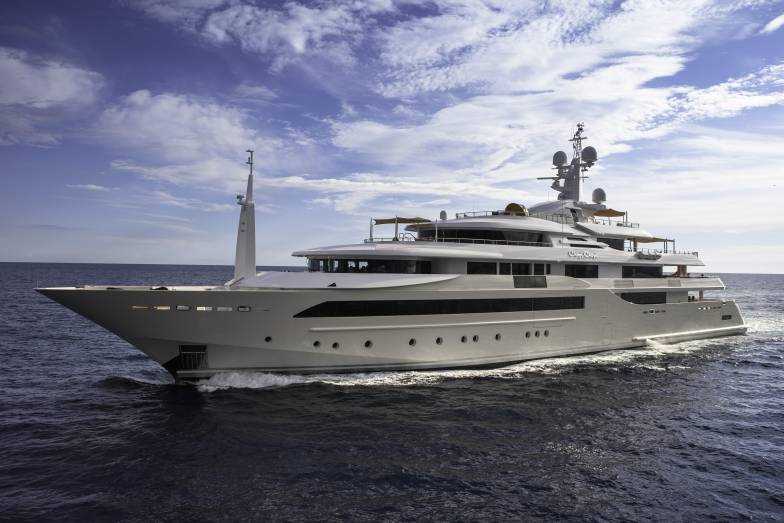 Chopi Chopi Superyacht built by CRN priced at 80 million euros!
The Chopi Chopi Superyacht built by CRN measures 80 meters in length and has all the luxuries that everyone could wish for. This ship has a crew of 33 people and that fact shows how large the ship really is. Beyond that crew, Chopi Chopi can sleep 12 people more with 5 double cabins and the special suite of the owner. It also has 2 lifts with the interior space with a total of 1400 square meters, plus outdoor space about 1000 square meters thanks to the plethora of balconies.
This Superyacht also has a helipad to support helicopters of up to 3 tons and also Caterpillar 3516B-C engines. These two engines deliver 2200 HP at 1600 RPM each one. The Superyacht, because of that can reach 16 knots at half load. This amazing yacht also has a cruising speed of 15 knots with a 6000 nautical mile range at 12 knots.
It took over 660,000 hours to build the ship and the yacht is worth more than 80 million euros.