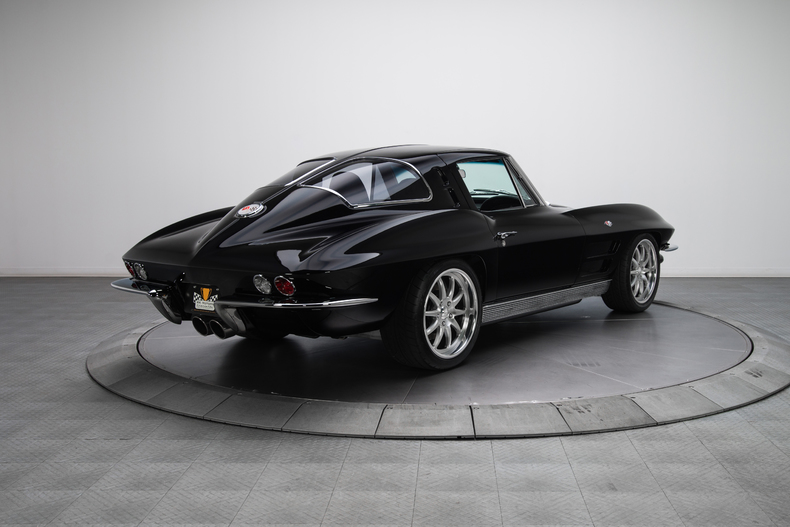 Corvette of the Week: 1963 Split Window Restomod for the Win!
Maybe you don't remember this but a few years ago a member of the Corvette Forum nicknamed 65silververt bought a very nice '63 C2 Corvette. After all this time ha is back to show us all the effort that he put in the restoration of this beautiful car and he even bothered to include some very nice additions to this very special restomod split-window Corvette. The restomod turned up looking so good, we had to give him the Corvette of the Week!
Back in 2013 when 65silververt bought the vehicle from another member of the forum he had set his mind to a vision that he very delicately explained to us. After spending about 2 000 hour on restoring it the vehicle turned into a C2 restomod that was equipped with a 6.2 liter LS376 V8 pushing about 525 horsepower towards a Tremec 5 speed manual transmission. The chassis was done by SRIIII Motorsport and it features C6 suspension parts specially made Boze wheels and a interior that was done by Al Knoch.
After making an exceptionally good video the forum member has stuck a for sale sign on the Vette and according to RK Motors the vehicle has been sold now but the price has not been made public. Take a look at this special Restomod Split-Window and tell us what you think.