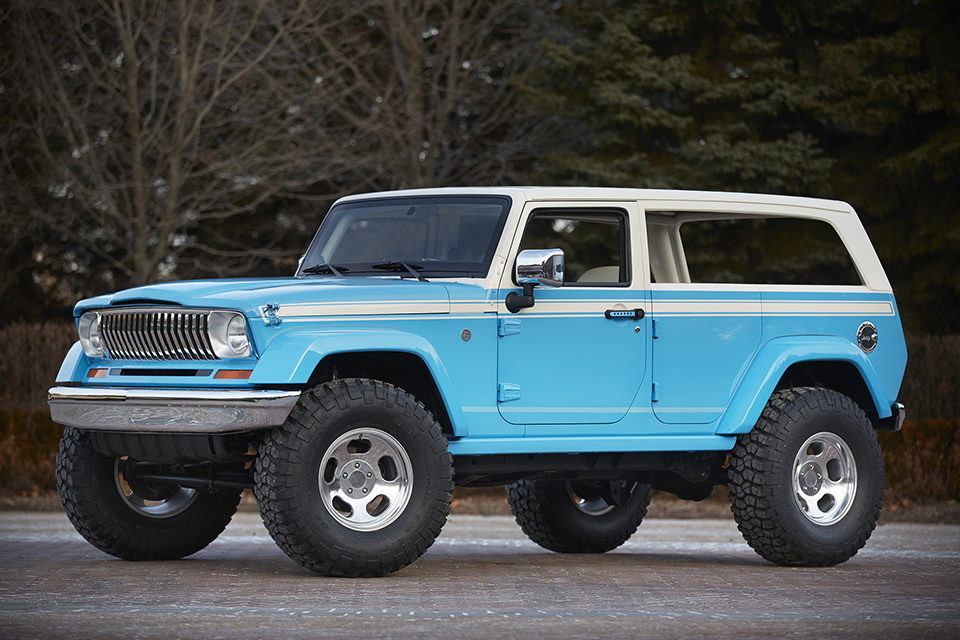 We can't wait for the 2015 Jeep Chief
The 2015 Jeep Chief Concept is inspired by the beloved 70s era Cherokee. It is an off roach machine from the American auto maker that we would love to see it hit the assembly line.
Jeep unveils new concepts every year to take part in the Easter Jeep Safari in Moab, Utah. The Jeep Chief was our favorite model from the display. The Jeep Chief is powered by a 3.6 liter Pentastar V6 engine, and it is mated to a 6 speed manual transmission. Also, there are some other features, including a 2 inch lift kit together with Fox shocks on all 4 corners, matching cropped doors and cropped windshield. The white roof, vintage Ocean Blue paint job and 17 inch slotted mag wheels make this vehicle perfect for a beach ride this summer. But, there is one problem: currently there are no plans to build this Jeep at the moment.