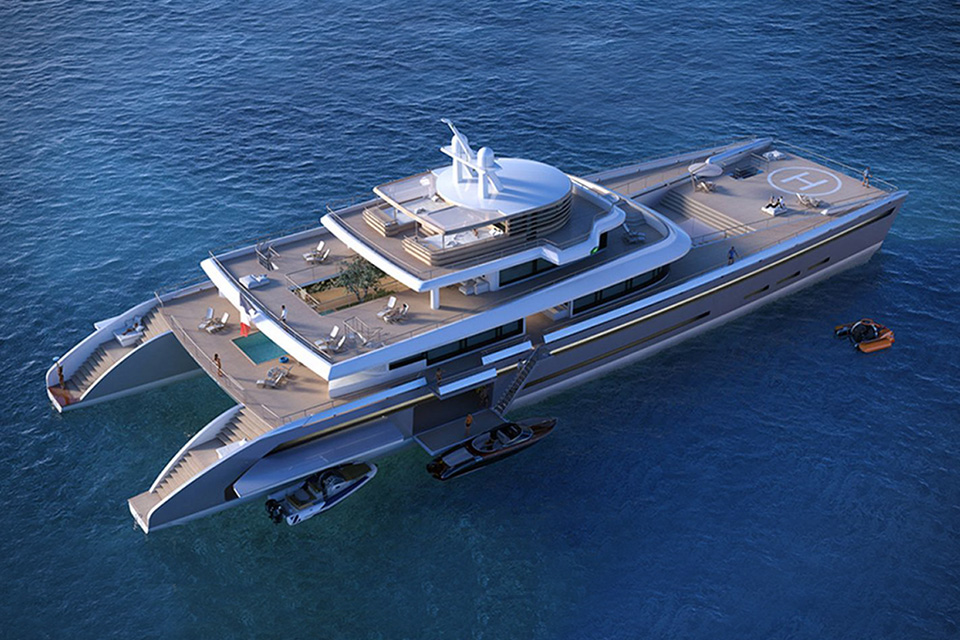 Meet the Manifesto Catamaran Superyacht – everything that you need for your adventure
The regular yachts may be a little boring sometimes, so we want something a little different in the world of superyachts. When we speak about the world of mega yachts, we are here to present you one of the most amazing yachts – the Manifesto Catamaran Superyacht.
This yacht is designed by the French naval architects and designers of VPLP Design. This amazing 234 foot boat has everything that you want and need to live a life on an open water.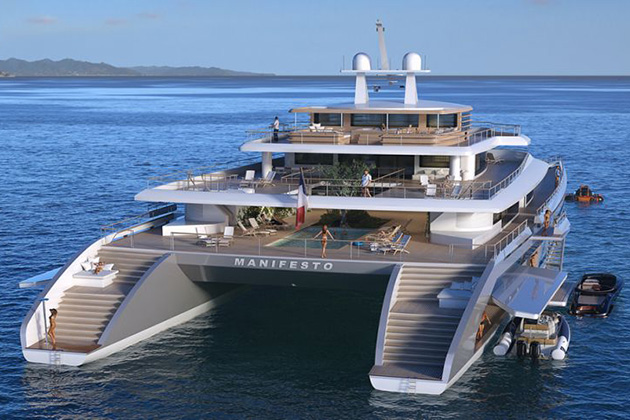 It has an open layout, with many secluded, private areas. The yacht has enough room for 12 guests and plus the 18 crew members that need to be there to keep this machine running. It has everything starting from completely equipped gym and the huge swimming pool to a helipad for your private chopper and a movie theater. Also, there are a several smaller toys that include a three person submarine if you want to explore the depths of the ocean. We don't have information about the price tag.