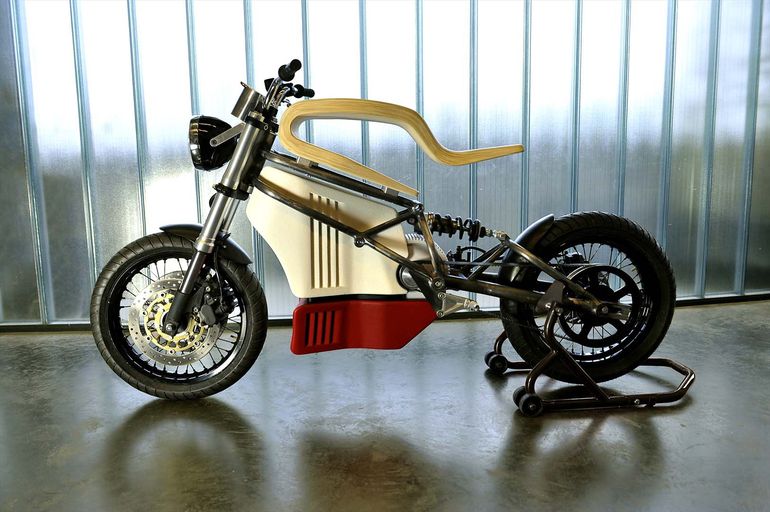 The Expemotion E-Raw – A Modern Electric Bike
Out of the bunch of electric bikes that keep popping up all over the place, we decided to bring you something truly special.
Although it's just a study, and not a production model, this bike has generated quite the buzz. The first thing that most of us stare at is the fake gas tank/seat that we must admit is quite a genius design feature. Almost certainly this laminated wooden board will not be the best solution for comfort, but we are pretty sure that they will find a way to make this bearable. The creator of the bike Martin Hulin made sure that we are not estranged by the unknown so he managed to join the familiar and the futuristic in a beautiful creation.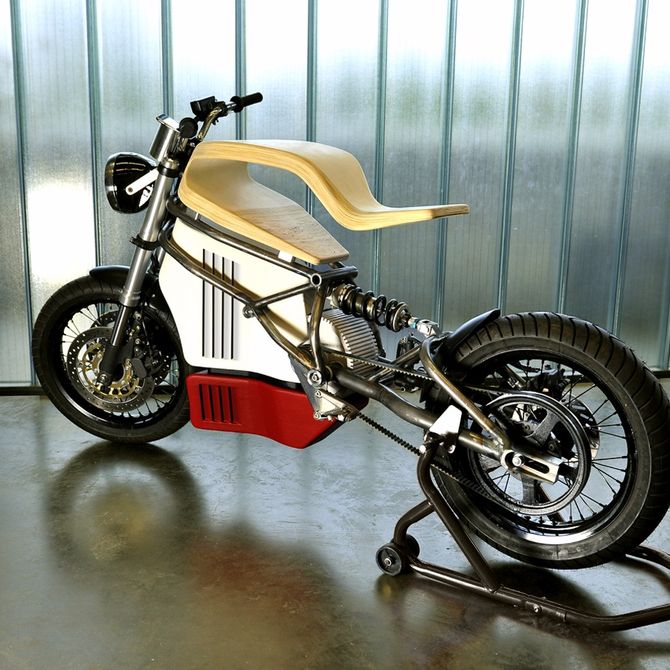 The tubular frame is responsible to be the "chassis" that holds together the bike. Inside they managed to squeeze the battery pack and the bikes electric motor. By placing the batteries at the bottom they made sure this bike has a low center of gravity which is good news for any machine. An USD fork at the front and a horizontally mounted mono shock at the rear, are responsible for the bikes suspension. Although the belt drive is quite expected on a vehicle like this, the iPhone dashboard is quite unexpected and yet a very modern and logical feature.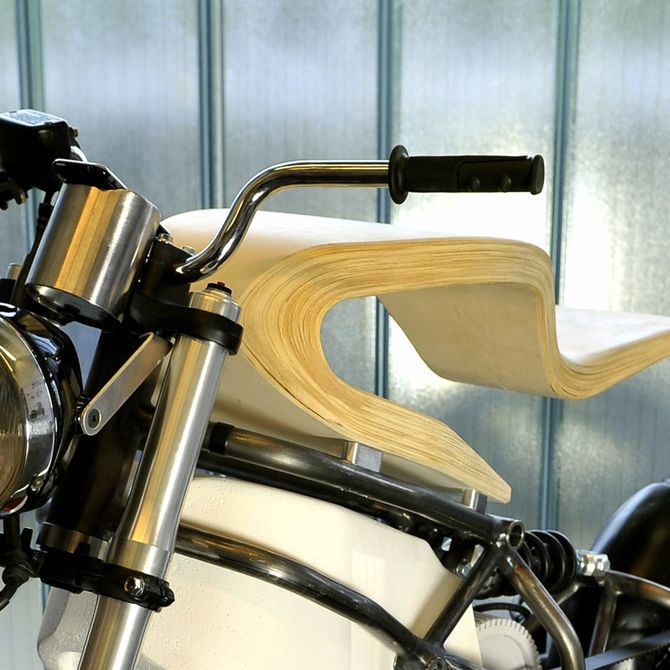 Many problems will be faced by the design team before this one hits the streets, but so far it sure is heading in the right direction, and all we can do is, wish them luck and tell them "Please build it".