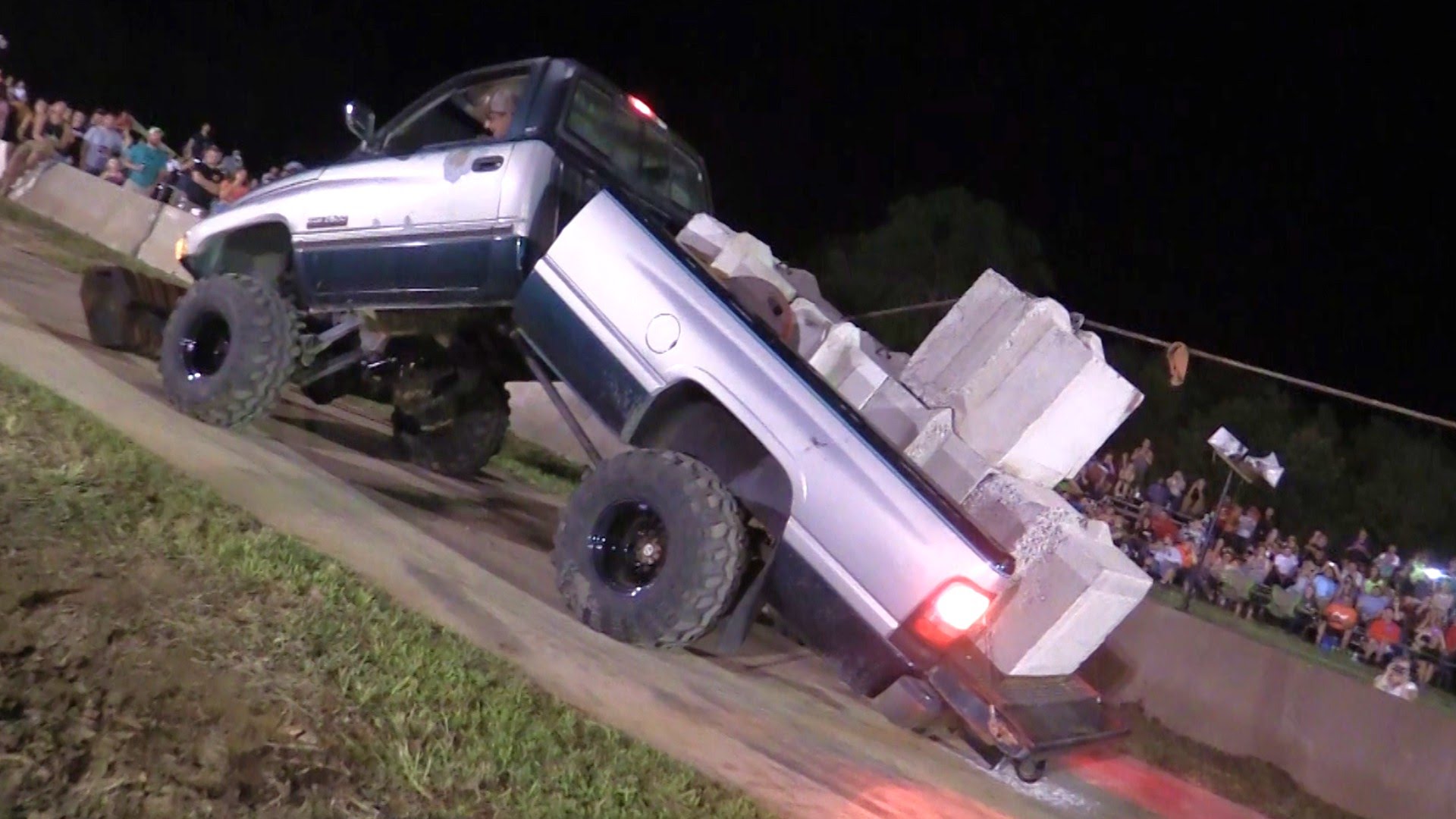 REDNECK TUG OF WAR GONE WRONG – DODGE BENDS IN HALF!
The game of Tug Of War, is one of the simplest games that you can play with two vehicles, all you need is a strong cable to connect the vehicles and then let them battle it out.
Since this game is played at literally 2 mph it is also safe and for the most part, only bring some stress to the drivetrain of the vehicles.
Well this is the deal, for the most part. Today we bring you a video of a Dodge Ram, that has been loaded with literally ton of concrete blocks and connected to something that resembles a monster truck.
As soon as the game starts, the poor Dodge beds in half throwing the crowd and the announcer into a frenzy.
Seeing this happen is one of the most extraordinary things, but not the most extraordinary because, after that Dodge gets some help from heavy duty loading equipment, he is back at it, and you won't believe your eyes but actually wins the competition, que the chaotic reaction of everybody at the scene…
You gotta see this incredibly tough truck.