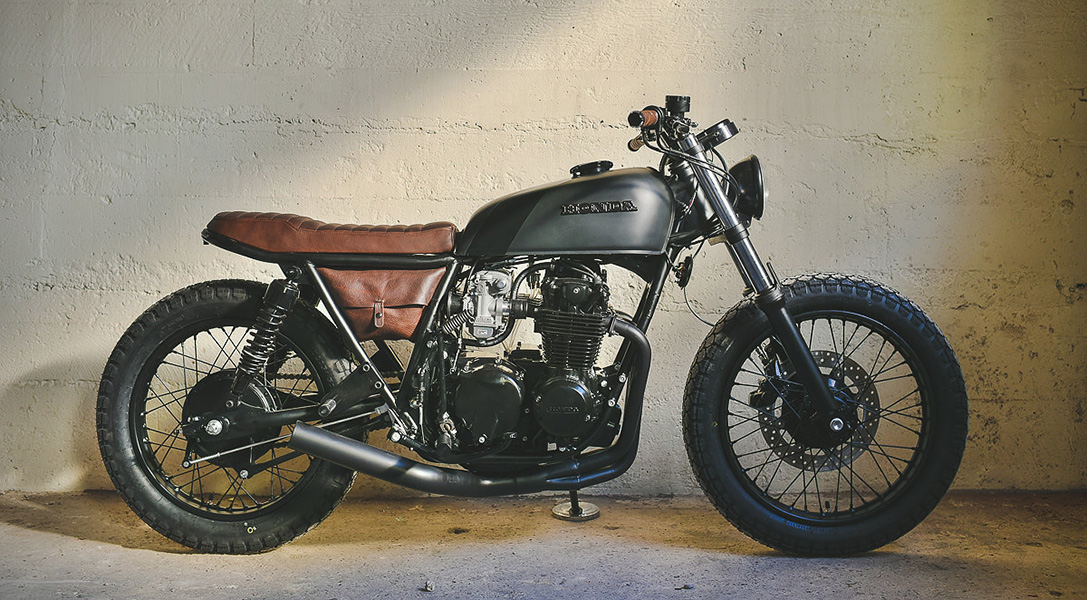 Federal Moto's Honda CB550 Fade to Black!
We have seen many Honda CB Café Racer Customs recently, but this Café Racer is named "Fade to Black", and it is so easy to demand our attention.
It is a 1975 CB550 owned by a Canadian movie director, Grant Harvey. Because of his 50th birthday, his wife had an idea of doing something interesting – bring the bike to Federal Moto. The motorcycle now has a Dynoman Stage 1 Performance kit, including a 572 cc engine and also the forged pistons with increased compression ratios from 9 : 1 to 10 : 1. There are many changes, including a stronger clutch for the extra power and upgraded gaskets. Also, it has a different tank, and now it is a CB360 tank finished in matte black and also a glossy black stripe.