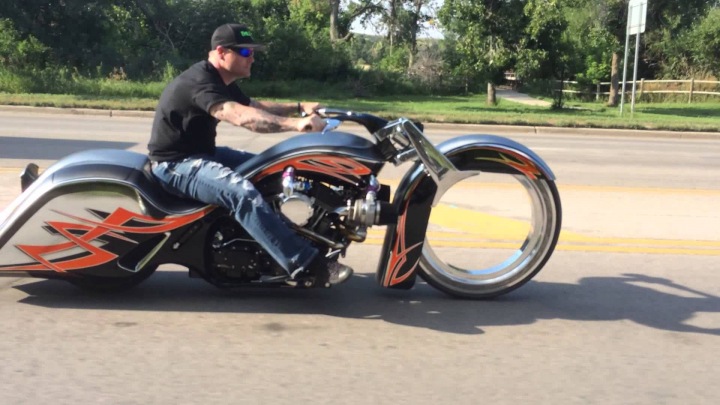 Check Out One Of The Meanest Baggers On The Road!
What can we say about this video?
How about we got the meanest baddest baggers on the roads out there and guess what. It features a Full Aluminum body, Hubless wheel, twin turbo and air/liquid cooled Harley engine. Made by the guys from Ballistic Cycles this thing draws more attention than an ice cream truck near a playground. This bike has already won a bunch of prizes like; Baddest Bagger at Full Throttle Saloon, Deadwoods Nastiest Bagger and even has the title of Best in Show at the prestigious Rider Saloon. Watch and enjoy, the only issue with this vehicle is the wind noise is overwhelming the bike rumble and that by us is a real pity.