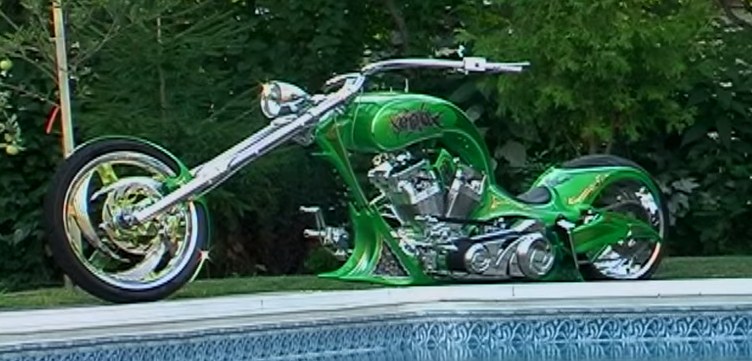 This Grim Reaper Custom Chopper is Insane!
Would you agree that this Grim Reaper custom built Chopper looks and sounds amazing?
This awesome machine was built by Sonny Newby from London Ontario in Canada, and he used some cool graphics combined with green paint in order for it to stand out of the crowd. The video that is giving us the pleasure to see it and hear it in action was uploaded on Kinck Sound channel and has almost 150 000 views. There are some that do not share our enthusiasm about it but hey, we will agree to disagree, in our eyes this is one helluva machine. For more information about this machine, click on the video and here the builder himself explain it allot better than we can. After watching, give us your opinion about the bike in the comment section bellow.