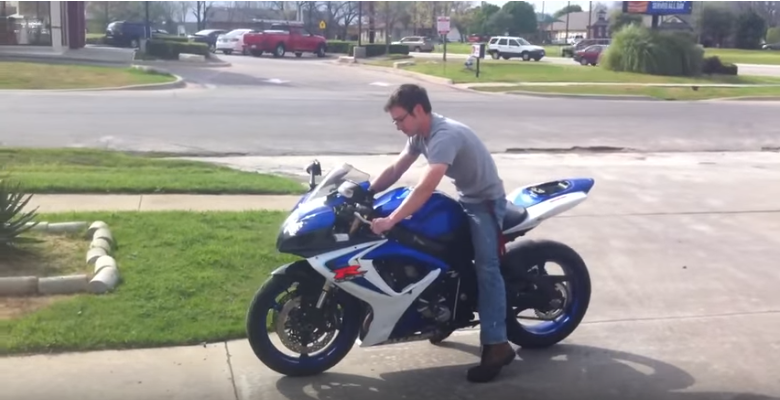 The Slowest Motorcycle Fail Ever Caught on Camera!
The Suzuki GSX-R or AKA Gixxer has been into production since 1985 and is one the finest superbike made by Suzuki and no matter what size you get, you are sure to have a very fast machine capable mind-blowing speeds.
This usually comes with a note of caution since at those speeds a crash can be very painful, so you have to adapt to the bike and learn how to ride it gradually or else you are risking laying it down and sustaining major injuries.
This guy apparently knows this so his initial speed is extremely close to 0 mph, so to lay the bike down at that astonishingly low speed takes a real effort you would presume. Nope, all it took for this guy to get his first bike accident was the driveway and less than two feet of pavement, and his nonexistent skills coupled with his height got him in trouble already.
Check out the slowest bike crash you have probably seen in the video bellow.