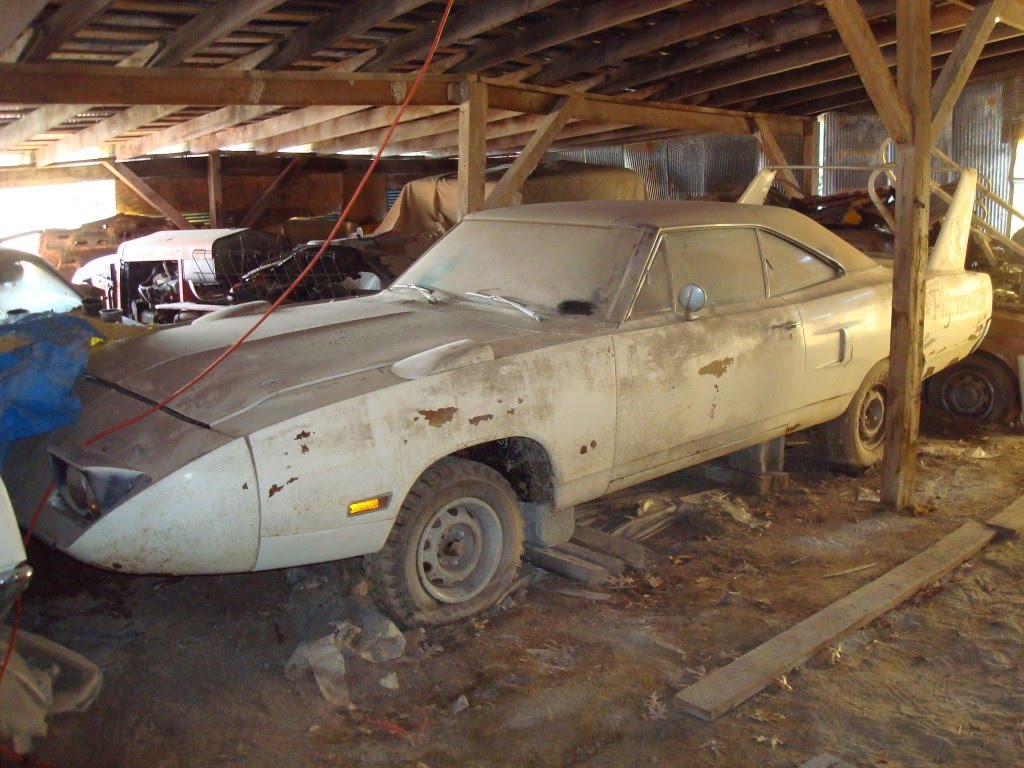 Mercury Cyclone, Charger Daytona, Plymouth Superbird, Ford Talladega and more cars sitting in a barn in the Midwest!
There are so many amazing vehicles found
in one barn
in Illinois. You will have the chance to see a 500 Dodge Charger, Ford Talladega, Charger Daytona, Mercury Cyclone, Plymouth Superbird, all covered in dust waiting for someone to rescue them.
Also, in this amazing garage you can see a Dodge Challenger RT/SE non driveable and completely alone. The 1971 Mercury two door coupe is also alone. Check out the video to see how many wonderful cars are in this lost barn. What do you think of these vehicles?