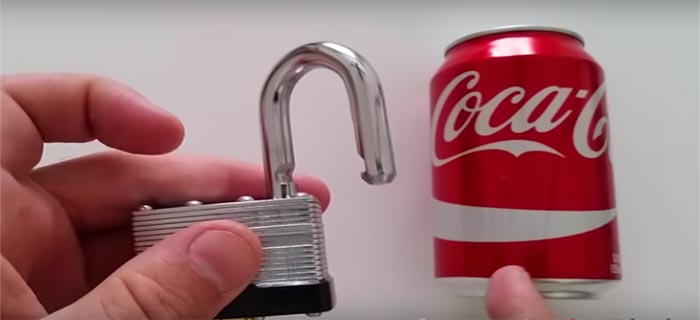 HOW TO OPEN A LOCK WITH A SODA CAN!
If you remember a while back we showed you how to open a padlock with two wrenches. Back then there were comments how that would never work on a good quality padlock because of the strength of the padlock itself. Well today's DIY trick shows a guy opening a decent quality padlock using some ingenuity some fabrication and a empty soda can.
First of all, let us tell you in advance. We are not teaching you how to be a criminal or how to steal stuff, the stuff on this video that we are showing you is not to be used in criminal activity. At the same time the popularity of these videos is probably getting on the nerves of every padlock manufacturer out there, but we think it should only inspire them to work on creating safer and stronger locks.
Check out the video and see how to cut bend and twist the empty soda can in order to get access to probably any lock out there.