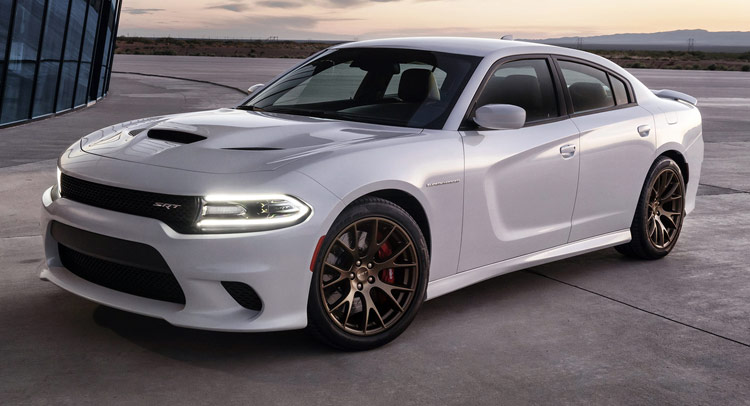 What do you think about the fastest sedan in the world? 707 HP on the rear wheels and 4 doors? That is the new
2015 Dodge Charger SRT Hellcat
. This Charger has the same engine as the Challenger – 6.2 liter HEMI that goes from 0-100 in just 3.7 seconds and a top speed of incredible 204 MPH or 328 km/h. That is amazing!
Close competition to the Hellcat would be the BMW M5 but not the standard one with 552 HP, but the 30th anniversary edition that delivers 592 HP, but that should not be counted because it will be a special edition.
The 2015
Dodge Charger
SRT Hellcat is also better on the quarter mile than some coupes like the Viper SRT GTS, Camaro ZL1 and the Corvette ZR1.
The Charger comes in two modes, the black key that limits the vehicle to 500 HP and the red key that lets the 707 HP free. And also one special limit with a PIN code if you don't trust your girlfriend or son or the valet that limits the vehicle to 4.000 RPM and locks 1 gear.
The price of the Charger is going to be like on the Challenger – around $60.000, and it is the best choice to have as an adrenaline/family/fun ride to have, but you need to hurry up because there is a rumor that Dodge will make just 1200 Chargers. Check out the review in the following video. Enjoy!