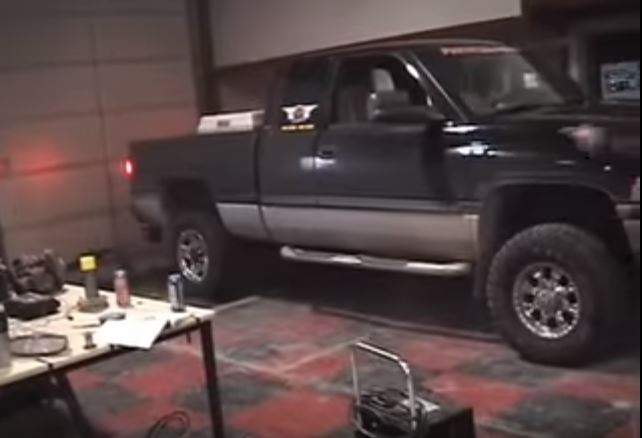 Dodge Truck Has HUGE Nitrous Backfire!
One of the most effective ways to lower the quarter mile times for years has been the nitrous spray, this method has been favorited amongst professional as well as amateur drag racers.
However, the nitrous is not something to take lightly since a small error in the calculations of how much spray can an engine take, can lead to the engine becoming an expansive fireworks display.
Lucky for the owner of this Dodge Ram that is being powered by a Cumming engine, the nitrous fail happened at low RPM and it appears that the only damage was to the garage wall. The truck does not show any damage since it appears that a short while after that bang it put down 781 horsepower and a commendable 1400lb-ft of torque.
Watch a nitrous powered explosion followed by a bunch of guys giggling like schoolgirls in the video below, and remember, one should always be careful around nitrous.