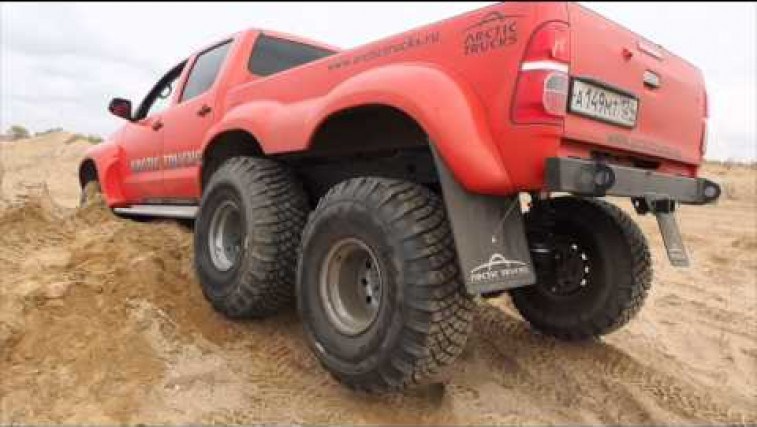 Arctic Truck Toyota Hilux – A badass truck 6×6!
Well vehicles like this one are usually coming to us from the palace of some sheik in the middle east that has been so bored with his supercars and hyper cars, and his Ferraris and Lamborghinis, that he throws and insane amount of money at some garage, to custom build him something that is one of a kind.
But what a surprise, this time it is the Russians that have made this insane creation, and it is supposedly made to tackle the huge snow covered areas of Siberia or some other location rarely inhabited by men.
We have to admit that this vehicle has peaked our interest but once we watch the video of it, we were a bit disappointed, since the differential locks do not appear to be functioning properly so the vehicle is closer to a 6×4 instead of a real 6×6 go anywhere monster.
Watch the video and give us your opinion, would you trust a crazy Russian scientist and drive something like this in the desolate snow covered areas of the north, or would you rather stick to the proven Japanese formula when it comes to putting your life in the hands of a machine?