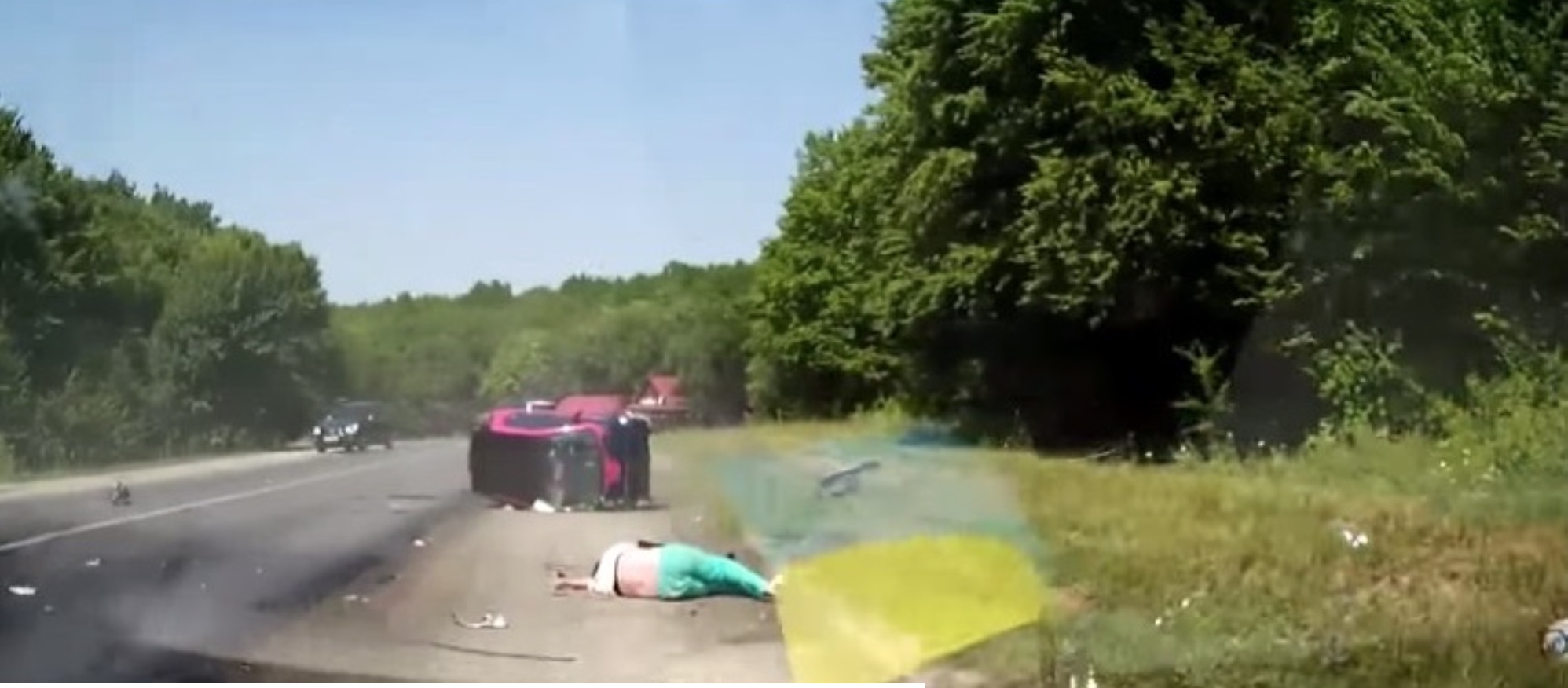 Smart Car – Stupid Driver = Horrible Wreck!
Viewer discretion is advised!!!
Smart cars became popular in Europe because of the tight European streets and lack of parking space in the downtown area of literally every city on the old continent. In some of the countries it was legal to park them perpendicular to the road which made it possible to always have parking room in the overcrowded European cities. They were able to conquer commutes from one town to the next, but one would have to remember that the wheelbase of the vehicle is smaller than the one of a bicycle and this it's just not the best cornering stability formula. Apparently the Ukrainian lady driving this Smart car forgot about the laws of physics and decided she is going to drive it like a race car, passing people on the road, hopping over potholes and flying around turns. To add insult to injury she was not even wearing her seatbelt. The crash was caught on the dash cam of the vehicle that she just passed and it's brutal. Watch the video and see why wearing a seatbelt is always smarter than any smart car, and common sense is a commodity without which you should not be behind a wheel of a car, no matter how smart it is.