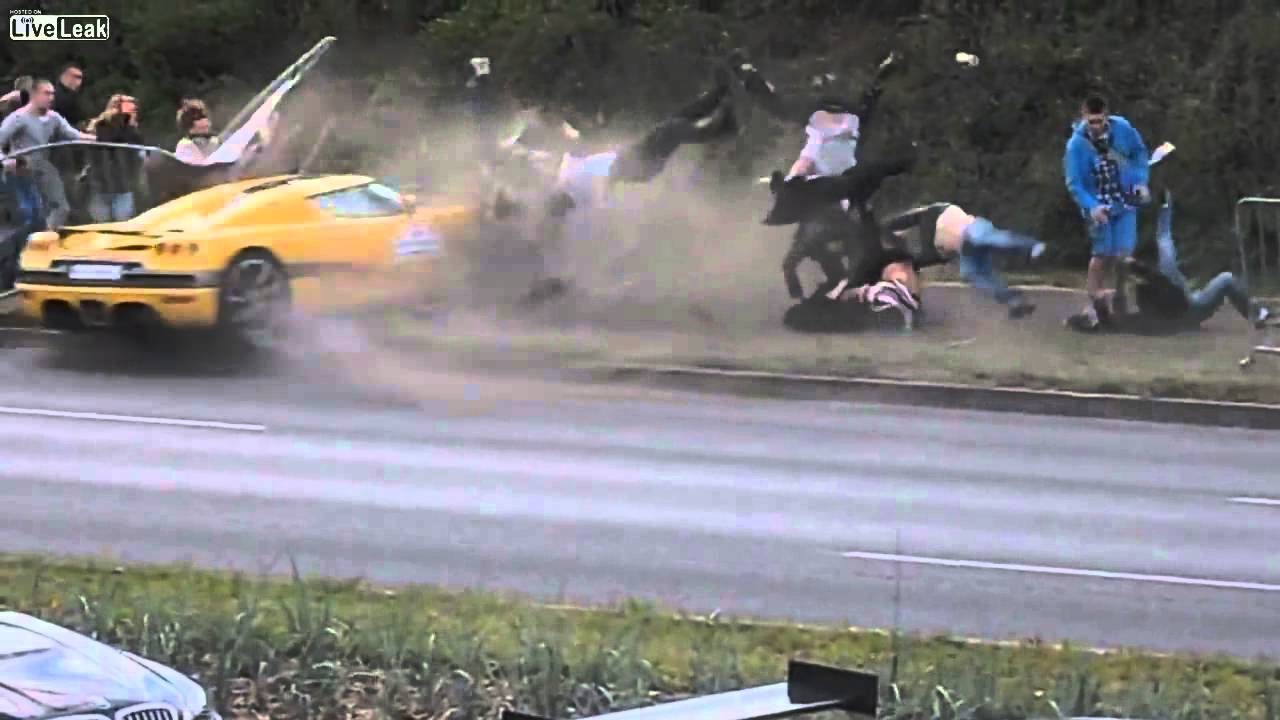 What an idiot! The driver of the Koenigsegg plows over the spectators!
This yellow Koenigsegg CCX was one of the participants of Gran Turismo Polonia, and at the start he lost the control over the car, then regained the control over the car, and then once again he lost it and crashed into a crowd of spectators. His yellow Koenigsegg is a luxury vehicle with bad balance and high power output. About 15 people have suffered from injuries from this accident, and 4 of them are in critical condition.
Check out the video.