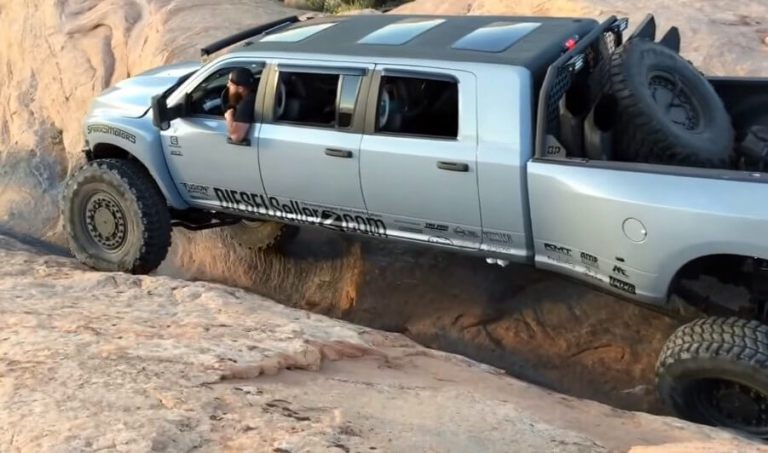 6 Door Dodge Mega RAM Runner knocking on Hells Gate!
How big is really too big? Well that's not an easy question to answer since there are different types of drivers that want different size vehicles, and that's why vehicles these days are so diverse when it comes to size. Some folks like the smaller vehicles for reasonable reasons like easier parking, less pollution and better fuel economy, and cheaper maintenance. But apparently, the owners of this MegaRam do not care for any of those things so they built themselves this monstrosity that has been stretched to amazing 218 inches of wheelbase, so it now has 3 sunroofs and 6 doors to accommodate even more friends on a journey thru the trails of Utah, more specifically on the infamous Hells Gate.
This video has been made at the Easter Jeep Safari, when the builders Heavy D and diesel Sellerz decided they will take this 46inch tire monster on the trails to see what it can do.
It was apparently more than capable to tackle this dangerous terrain and power was never the issue due to the high output of the 6.7 liter Cummins Diesel neither did it run out of traction, so the only reason the driver is taking it easy on the way up is to minimize causing damage to that body.
Watch this long MegaRam flex its way up one of the most demanding off road trails.