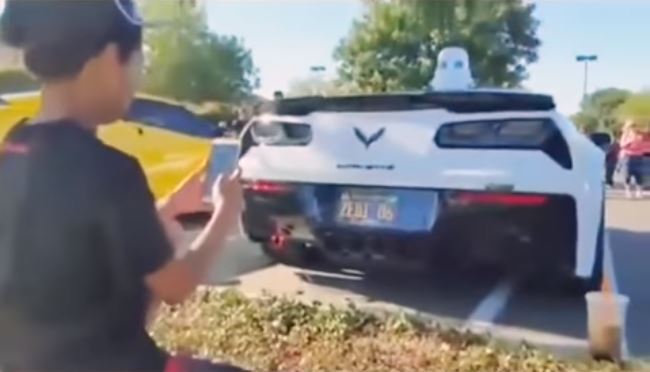 KID GETS ROASTED BY C7 Z06 CORVETTE'S NASTY EXHAUST!
For a supercar the exhaust sound is a very big part of the entire experience, and this is why some manufacturers spend hundreds of thousands of dollars to fine-tune the roar of the exhaust.
The journalists always compare a great sounding car with a fine tuned orchestra when praising them, and they use this especially for the Italian supercars. Today we have a rev battle between a loud Italian and a crazy American that nearly burns the kid filming the battle.
Turn up the speakers and see and hear how this Chevy blows away the kid the competition and possibly your speakers as well, enjoy.