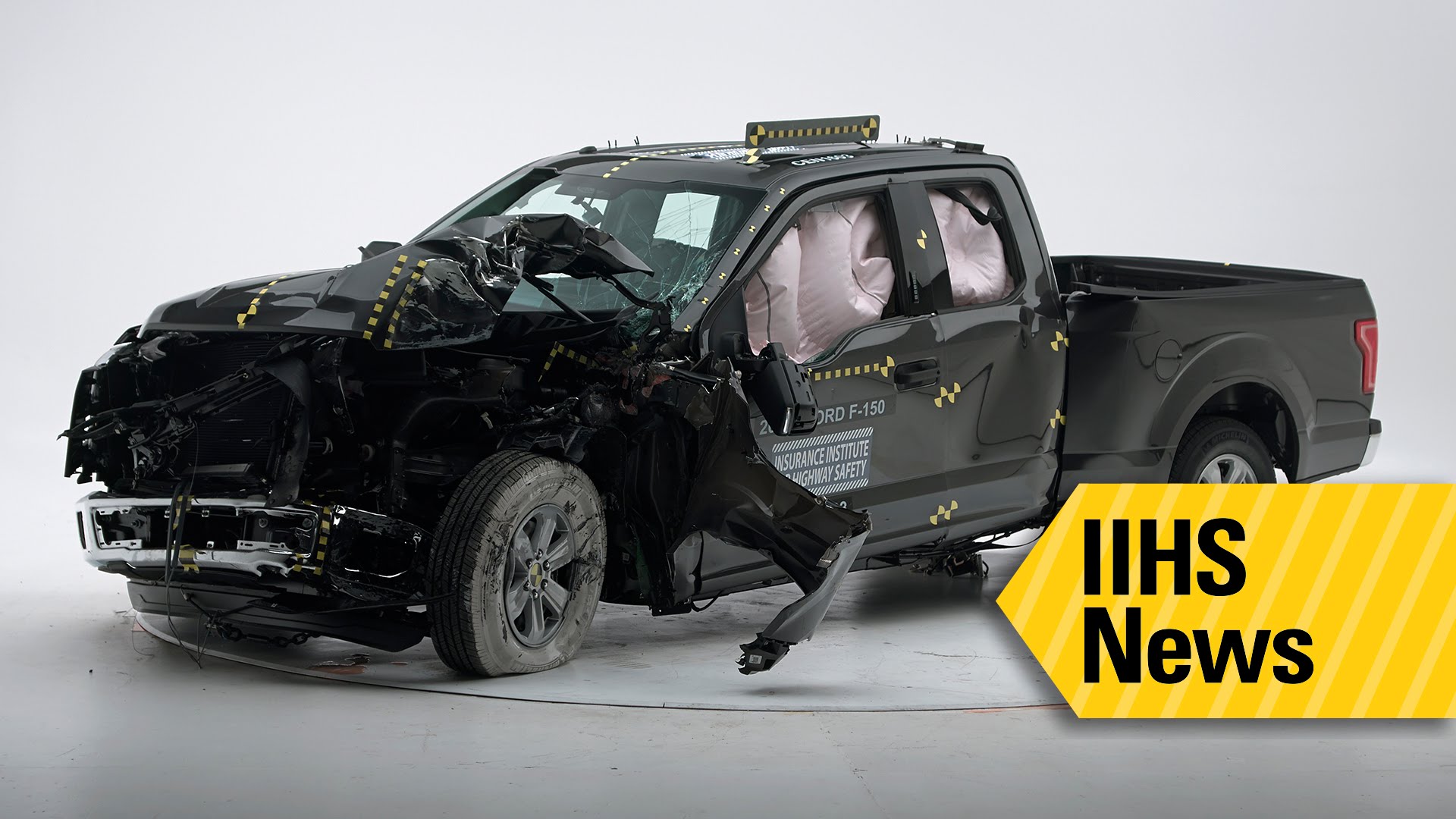 Think Full-Size Trucks Are Safe? Only One Passed A New Round Of Crash Tests!
Bigger isn't necessarily going to save your life.
We all know that nowadays the vehicles are safer than they have ever been. Manufacturers use new materials and new construction methods in order to create crumple zones and keep the cabin from squashing the occupants as much as possible. These measures are called passive measures since they do not provide any assistance during the drive and they do not prevent the accident from happening. The active measures on the other hand are all the new (and old) technologies that play a role in the driving itself and do their best to prevent the accident from happening in the first place. Apart from the well known vehicle stability systems and antilock brakes, the manufacturers these days are even using radars in collision prevention that apply the brakes in order to prevent vehicles from running into something if front of them (most of them partly or totally prevent rear-ending the vehicle in front of you).
The Insurance Institute for Highway Safety (IIHS) is now testing for one of the worst scenarios for most vehicles, the small overlap front crash tests. Watch the video and see how pickups react to this and believe us you will be surprised with the result, since it is not just different pickups reacting totally different to the test, but the results vary from body style to body style on the same model vehicle.
Featured on the test are the Chevrolet Silverado/GMC Sierra 1500 Double Cab, Silverado/Sierra 1500 Crew Cab, Toyota Tundra Double Cab and CrewMax, Ram 1500 Quad and Crew Cabs, and the Ford F-150 SuperCab.
Although all of them are the 2016 model there is only one vehicle that received the "Good" rating by the IIHS, the rest are "Acceptable" or even "Marginal" rated.
Watch the video and find out what is the safest pickup to be driving in case of a terrible and unwanted situation.