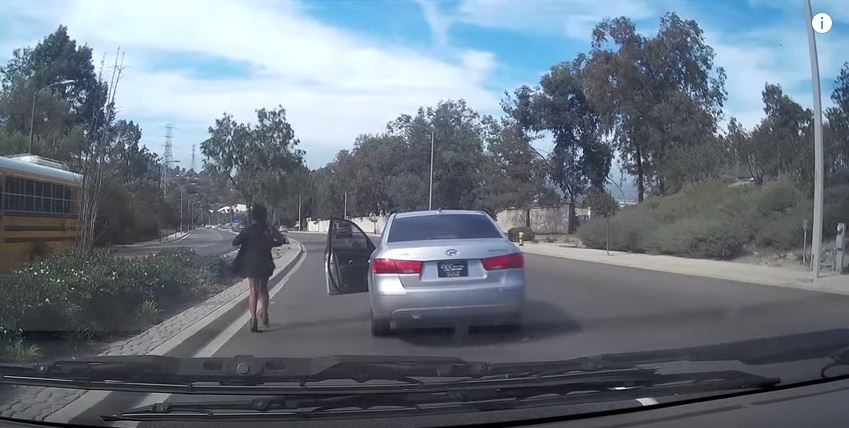 Weird Car Accident Will Leave You Scratching Your Head!
We have all seen our fair share of bizarre accidents especially since the Russians entered the dash cam game of bizarre traffic videos, but we must admit that this one has them all overrun.
There has been videos of people jumping in front of cars trying to get that insurance money, we have seen them backing up into the vehicle behind them making it look like they were rear-ended. Here we have the driver of the Hyundai, identified as 22-year-old Jasmine Lacey of San Bernardino, just walking out of the car in the middle of traffic, letting it roll on into the other lane and causing chaos. The weird part is that she just gets out and continues to walk on like she doesn't have a care in the world. After long debating and trying to figure out what happened we are still lost for words. If you can help us, please watch the video and leave a comment to enlighten us.