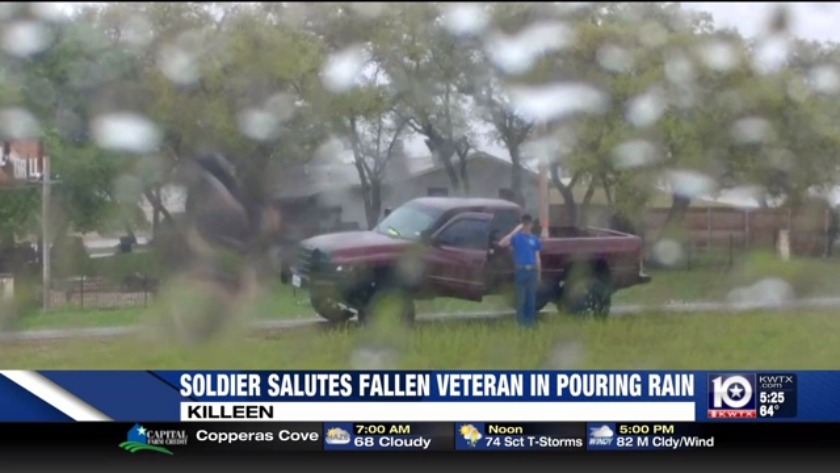 Soldier Gets Out of His Car and Salutes in the Pouring Rain for the Most Patriotic Reason [VIDEO]
Sometimes you have to think about other and not oneself, with this in mind a soldier pulled his vehicle to the side of the road in Fort Hood, Texas, and not minding the pouring rain one bit, he got out stood up and saluted the funeral procession of a military veteran as they kept slowly passing by.
He did not move until the last vehicle from the procession drove by and held his salute for his fallen brother, since like he was quoted saying, "I don't care if they were 80 years old, they were in World War II, they were in Vietnam, they were in Iraq, I don't care if they were 20," Kenneth Varnes told KWTX. "It's brotherhood.", and he wanted the family to know that he and other were thankful for that veterans sacrifice, and his fight mattered for some.
Kenneth Varnes also said that it felt like the pouring rain, slowed down as soon as he got out, to a light drizzle, but once the procession had left and he was back in the vehicle, the rain got stronger again.
Check out the video about this aspiring act of patriotism which has gone viral after a photo was snapped of Kenneth saluting.