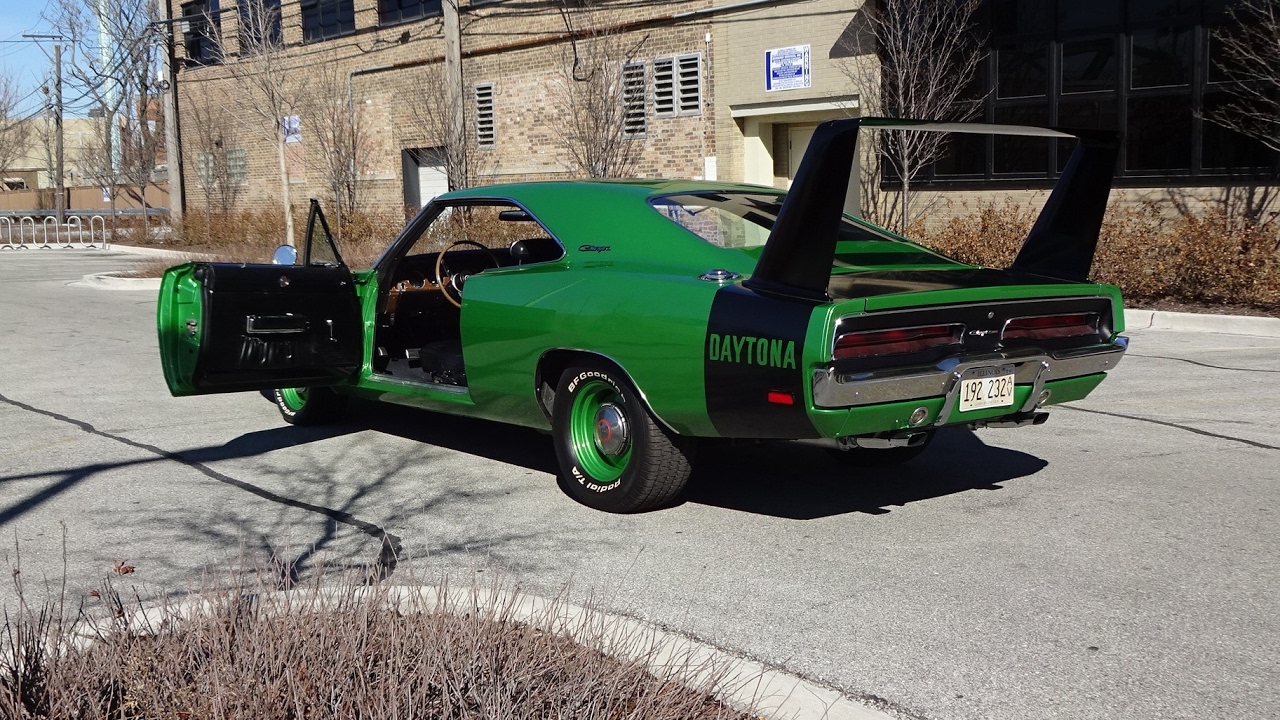 Go For a Ride in a Real 426 Hemi 1969 Dodge Daytona Charger!
We have presented you with a share of amazingly rare cars, and some insanely well preserved classic muscle cars, but today we believe we have found one of the most amazing vehicles ever, a 1969 Dodge Charger Daytona Hemi, there was just a few vehicles that got to be powered by a Hemi engine back in the day and amazingly there were just two built and painted in this stunning Spring Green color.
You might recognize the host as one Lou Costabile a Youtuber which calls his videos My Car Story and today he is in the company of Tom Lembreck, the guy who is the proud owner of this amazing 1969 Dodge Charger Daytona Hemi.
Lou had such an amazing luck to be driven in a vehicle that was literally taken out of a museum for this video and will be going back to one at the end of the day, while in the meantime getting to talk to the owner and even got to hear this baby squeal its tires at a few red lights and on the parking lot.
Play the video and go on this amazing ride in one of the rarest cars out there.