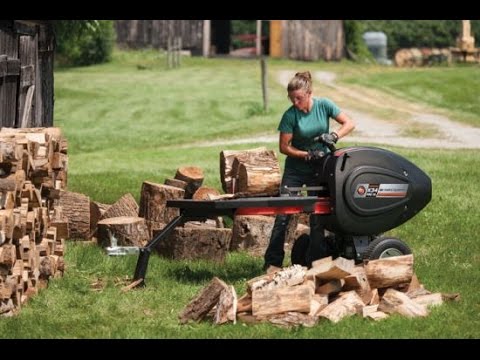 Girls and Log Splitter, Chainsaw, Circular Saw. New Technologies Chopping Wood
Men are fascinated by machines and honestly that is not a bad thing, and we stand by the saying that boys don't grow up, it's their toys that get more expensive, because admit it, at one point every real man has purchased a machine or a tool that he was proud off, and could not wait to use it.
When we started watching this video of wood splitting and wood cutting machines, you know we just had to finish it, there was no hitting pause on this one, and skipping was just not an option.
Don't believe us, go ahead play the video and you will find yourself starring at the soothing motion of these machines.