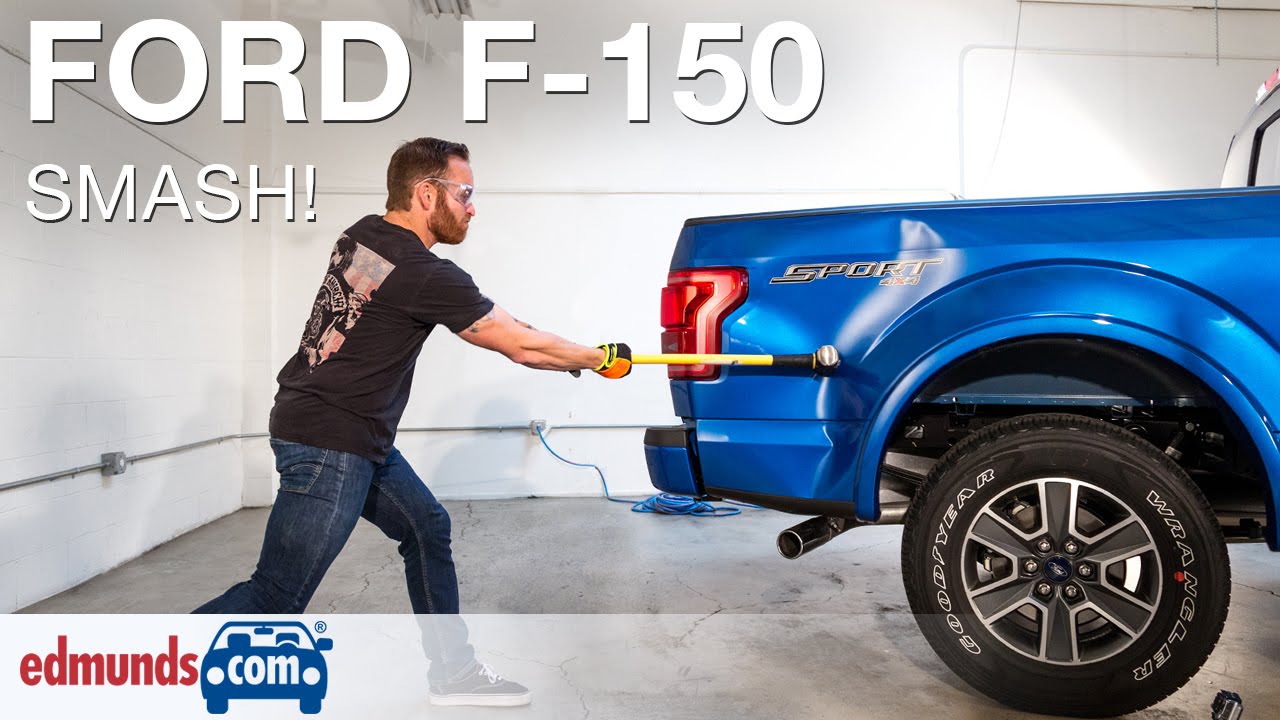 See what happens when this Aluminum 2015 Ford F-150 got sledgehammered!
Finally, we have the video posted from the editors of
Edmunds.com
, and we can see what pessimists of the aluminum – bodied
2015 Ford F-150
have been claiming: an individually sanctioned bludgeoning of the quarter panel of the Ford.
The target was the quarter panel as opposed to the bumper or the door, because it will be the most difficult component of the body to replace it… what we want to see is what type of bill the dealership of Ford comes back with after releasing the damage of the truck. But, we will have to wait for the second part of this video to see it.
We are happy that someone has the budget to do experiments like this one.
Check out the video and enjoy!