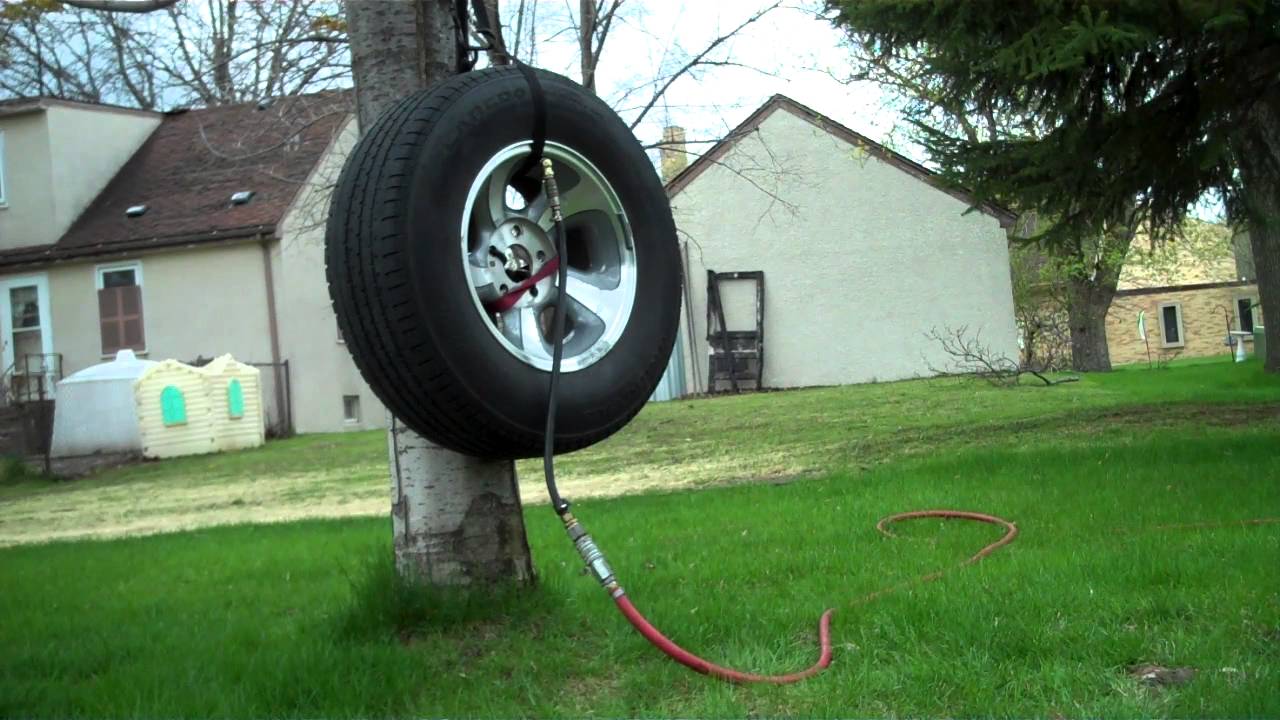 Don't try this at home – tire blow "safety test"!
Here comes another video that has to have the most important warning that we can put on a video "Don't Try This At Home", and while this guy already did it remember we could not warn him and besides it looks like he did it so you won't have to do it and expose yourself to danger.
His idea of a safety test appears to be strapping a tire to a tree and just keep pumping air into it until it bursts. And burst it did, we forgot to turn the speakers down so when that explosion hit we jumped out of our chairs.
So, what kind of damage improper tire pressure can do to your tire? Well go ahead play the video and find out, and remember to check your tires every month so you won't have anything like this happening to you while that tire is still on your vehicle, it could turn ugly.