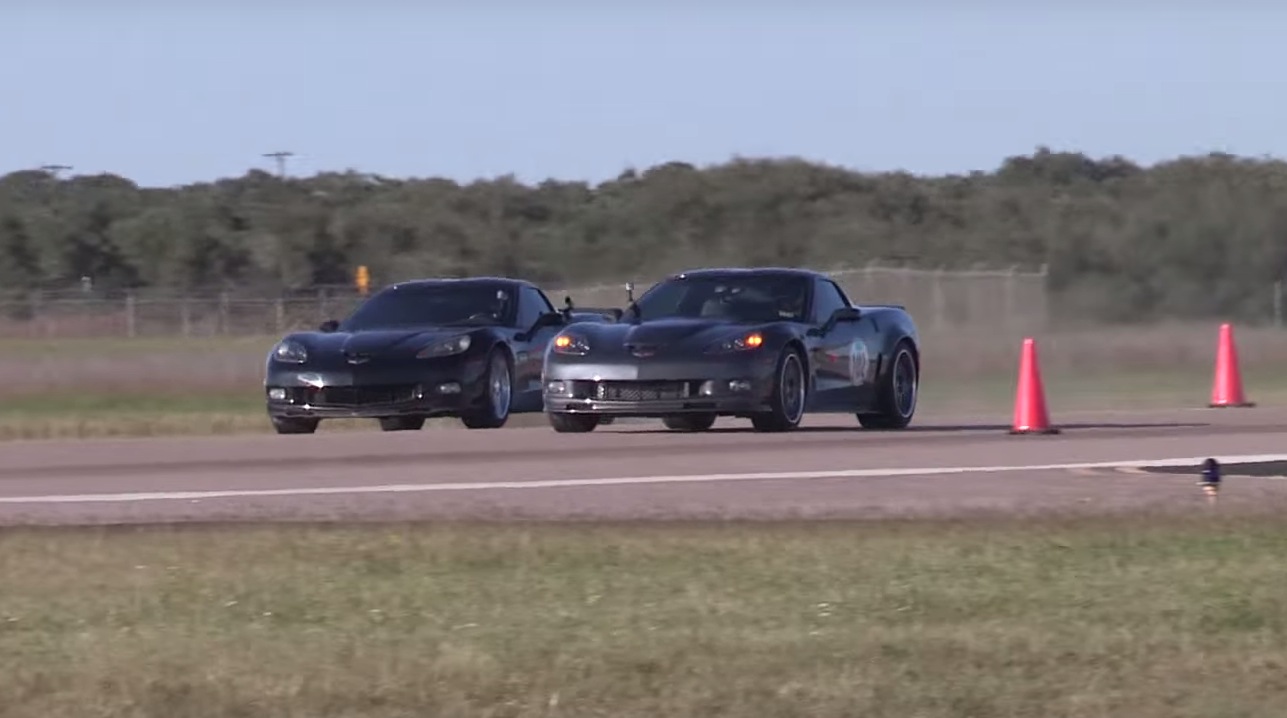 Can A 1,000 HP Z06 Take Down A 780 HP ZR1?
Are you ready for a Roll race between a ZR1, pumping out something around 780 horse power and a Z06 producing something around 1000 horse power?
Filmed and raced at the Texas Speed Syndicate – Project X event at Aransas County Airport, where there was no air traffic but these two were surely flying.
Yes you might say that this is an uneven matchup since there is a more or less 250 horse power difference between them, and it's a rolling start, but don't be too quickly to judge. Here we see what we have always known to be an issue with ultra power vehicles… Traction is the key to success, since there is just no easy and efficient way to turn those huge amounts of power into acceleration and make use of it. Play the video and listen to that incredible sound, kinda makes you wanna say -"Shut up, and listen to the sound of Freedom!"