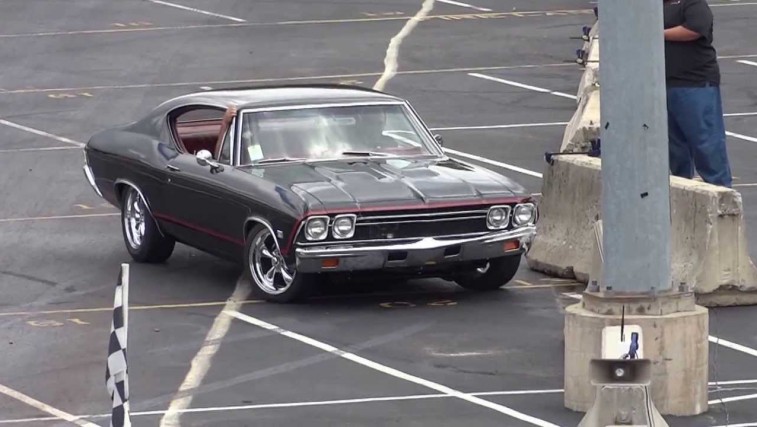 1968 Chevelle SS hits a concrete barrier after a beautiful ride!
All was going as planned for this amazing and super clean 
Chevrolet Chevelle
as it throws its weight around the track, and the vehicle even finishes the race with a clean pass, but after that comes the worst.
As the vehicle approaches the finish line, the driver of the car tries to gas it and shave off as much time as possible in the last few feet of the race, but he loses the control of the car and hits a concrete barrier.
Watch the video here to see the whole incident. Fortunately, no one was hurt in this incident, and it doesn't looks like this amazing ride suffered so much damage.