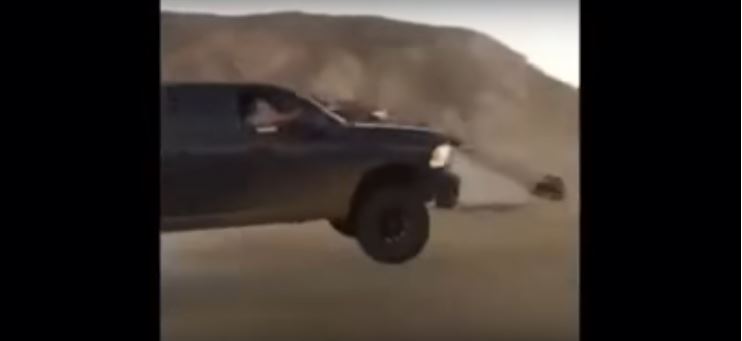 Dodge Owner Finds Out His Truck Can't Fly!
Watching too much Baja racing sometimes apparently can get you in trouble. Getting carried away after seeing those racing machines fly over bumps and hills is sometimes too easy like this guy.
In the video, we bring you one of those, "hold my beer" moments, when you think you can do everything a racing pickup can, just because you put a lightbar at the front, and now the truck is unbeatable.
Well think again, because there is a reason a Baja spec truck costs around half a million bucks, and you payed about the tenth of that for your vehicle. To be honest it did not even look like such a big jump but apparently, it was big enough to cause chaos and destruction to the front suspension of that Dodge.
Watch the video and see a machine that was manufactured to complete daily commutes, and light terrain usage, take to the air and get destroyed, luckily the only injury sustained were some bruises to the drivers ego.