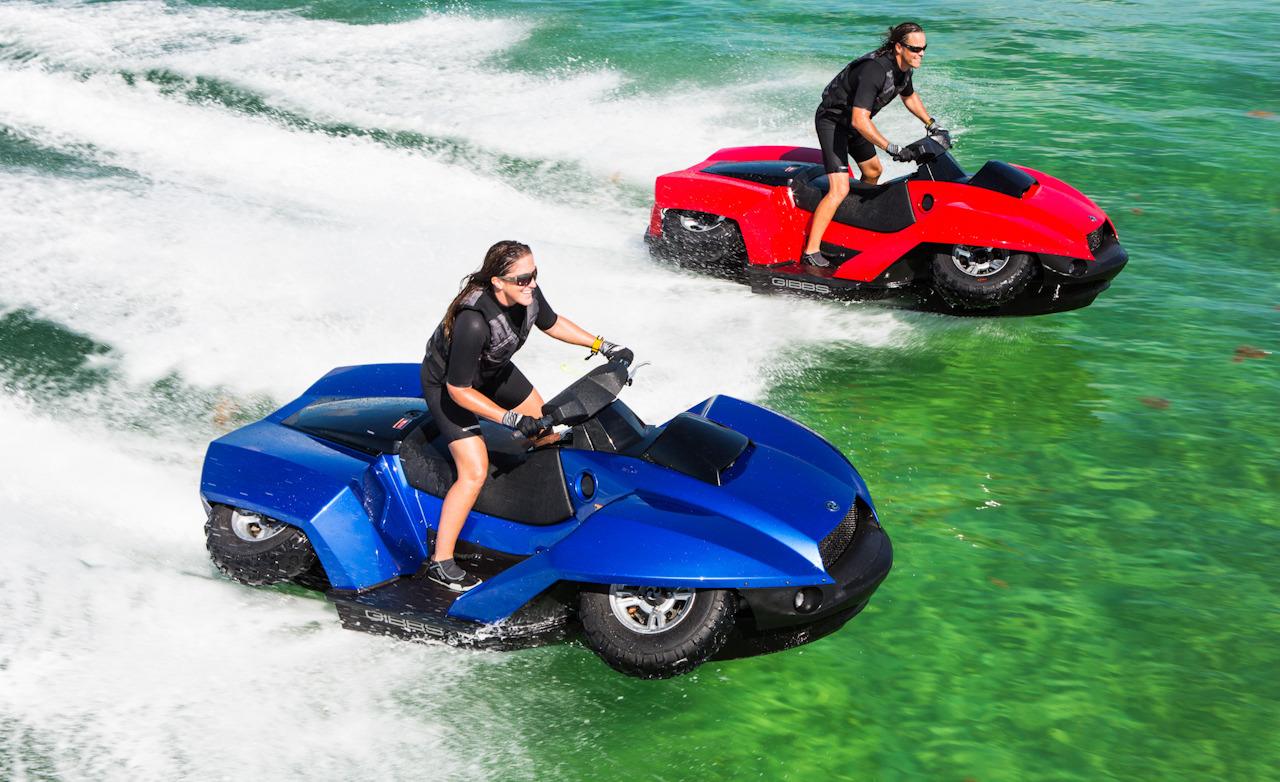 ATV to Jet Ski in just 5 seconds! The amazing Gibbs Quadski.
What do you think about Jet Ski and ATV 2 in 1 combination? You want one? Well, now you can own the Gibbs Quadski for $40.000. It is an amazing machine! This thing can go from an ATV to a Jet Ski and back in just 5 seconds. Besides the normal colors, you can choose the Camo color for additional $250.
The Quadski have the K1300 cc BMW engine that delivers 140 HP and that is enough power to push the Quadski up to 50 MPH both on water and land. It has a 370 mile range or that is over 2 hours the on water. Check out the following video to see the Gibbs Quadski.