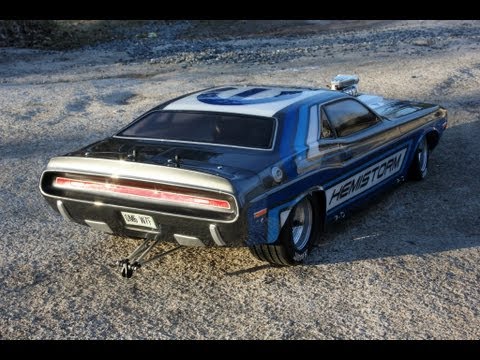 THIS REMOTE CONTROL DODGE CHARGER HAS A REAL MINIATURE V8 UNDER THE HOOD!
Just like any hobby, the RC world can get you hooked in no time and before you know it, you are spending insane amounts of money and free time to create or purchase crazier and crazier machines that are getting faster and faster which each upgrade.
This time it appears that this guy has struck gold because this remote-controlled Dodge Charger has a real V-8 under that miniature hood.
That engine is so amazing that the first reaction is there is no way that tiny V-8 has been made to sound so authentically to the real thing, I mean you will have to watch the video to realize that this thing sounds exactly like a real V-8.
However we had to notice something that did disappoint us and we are sure will disappoint you as well, although this car looks and sound perfect, they did not do a burnout and that is a waste of a V-8 since no matter how tiny it is, the burnout is one of the most important thing for a V-8, right?